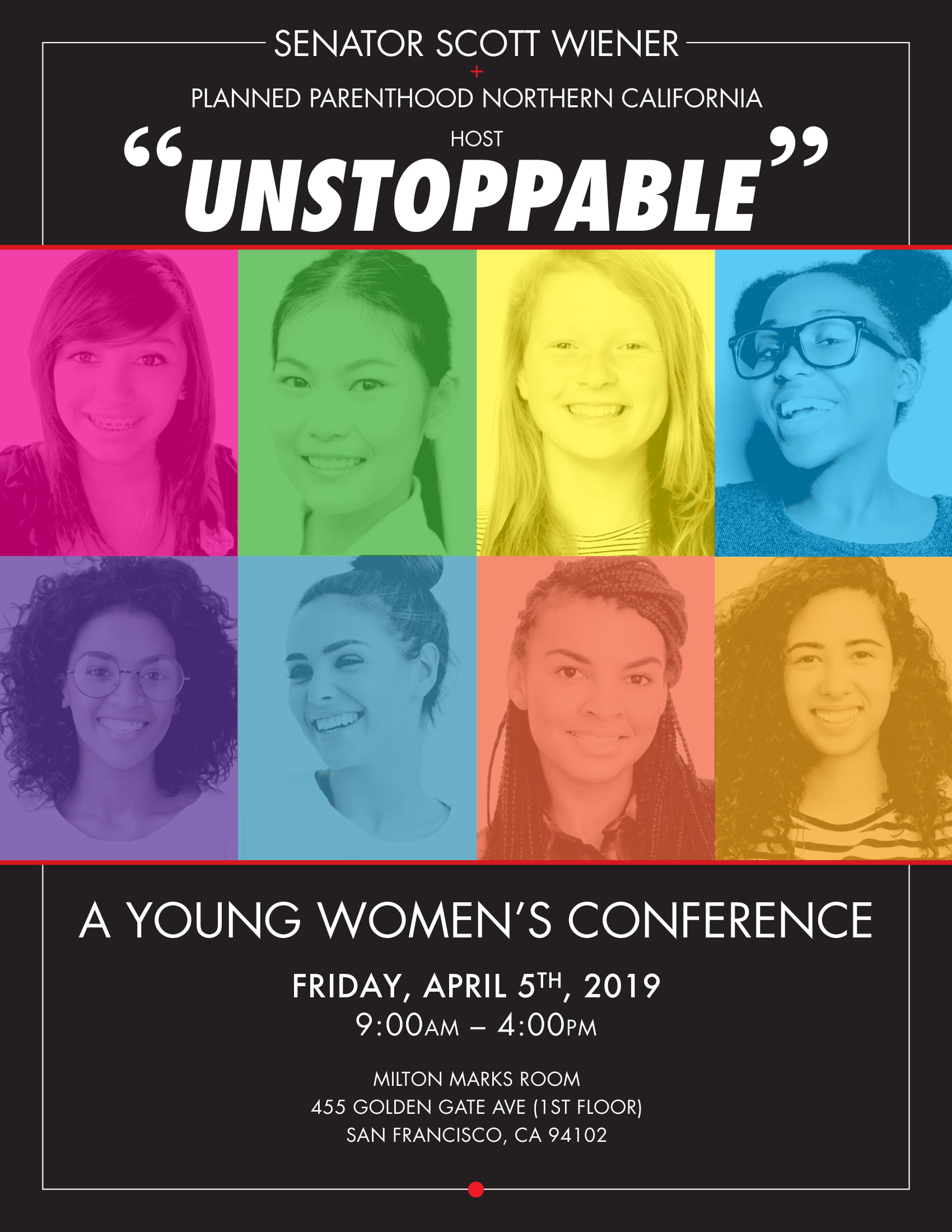 Senator Scott Wiener in partnership with Planned Parenthood NorCal would like to officially invite students to our 15th Annual Young Women's Conference!
This event was originally scheduled for November 16 2018 but had to be rescheduled due to the smoke from last year's wildfires. The conference will now be held on Friday April 5th from 9:00am to 4:00pm.
You must RSVP at https://www.weareplannedparenthood.org/onlineactions/Kw-8gnqnf0aAK4VKQq_C1A2  by March 22nd and you will need a new permission form – Permission-Slip_YWC-002.