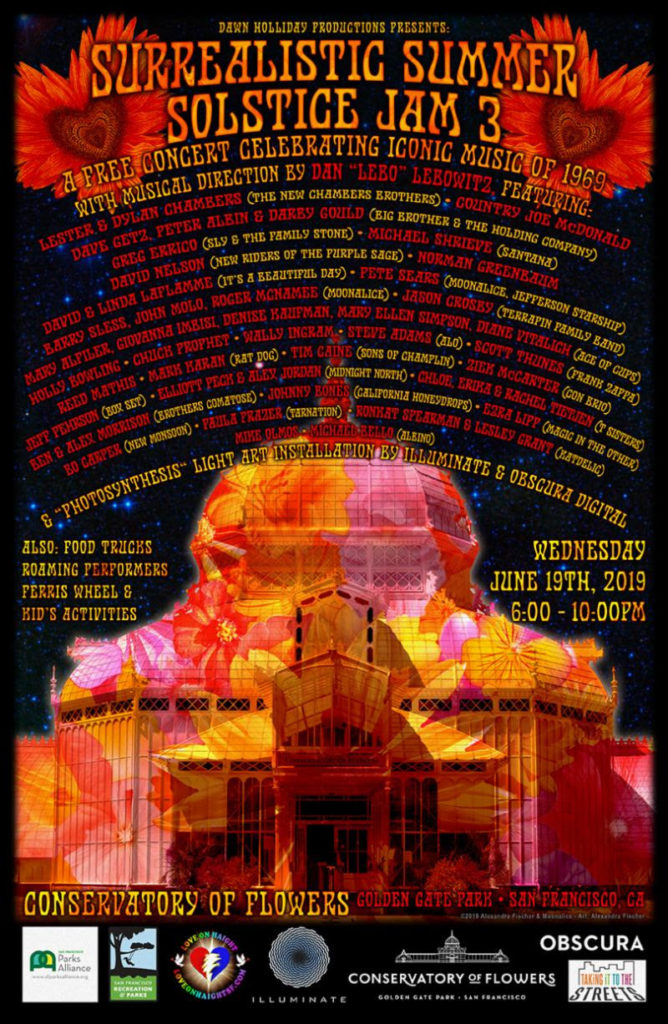 Surrealistic Summer Solstice Jam 3 and Psychedelic Photosynthesis on June 19
Join us for the 3rd annual outtasight, flower-powered night under the stars as we kick off summer with the Psychedelic Photosynthesis and Surrealistic Summer Solstice Jam. Spread out a blanket for an amazing night of free, live music and psychedelic visuals in San Francisco's Golden Gate Park at the iconic Conservatory of Flowers next Wednesday, June 19. The concert, featuring the iconic songs of 1969 performed by legendary artists alongside bright new talents in the Bay Area music scene, will run from 6 to 10 p.m. The Conservatory's light show, Photosynthesis, will begin at approximately 9:15 p.m, transforming the building into a canvas of colorful light art. For more information, click here.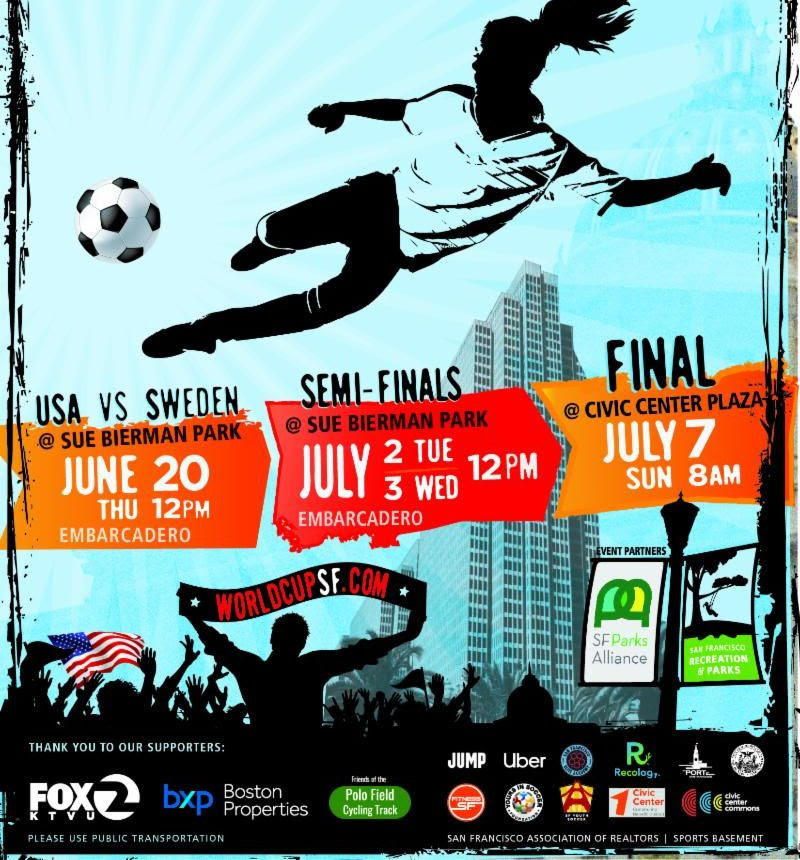 Women's World Cup to Play Live on the Big Screen at SF Parks
Looking for a way to kick off summer? We are hosting free, live FIFA Women's World Cup viewing parties this June and July. The events, held in partnership with the San Francisco Parks Alliance, will feature matches on the big screen, food trucks, soccer-related activities, and family fun. This year's matches at Sue Bierman Park will take place next Thursday, June 20, as well as July 2 and July 3, at noon. The finals will be screened at Civic Center Plaza on Sunday, July 7 beginning at 8 a.m. For more information, click here.