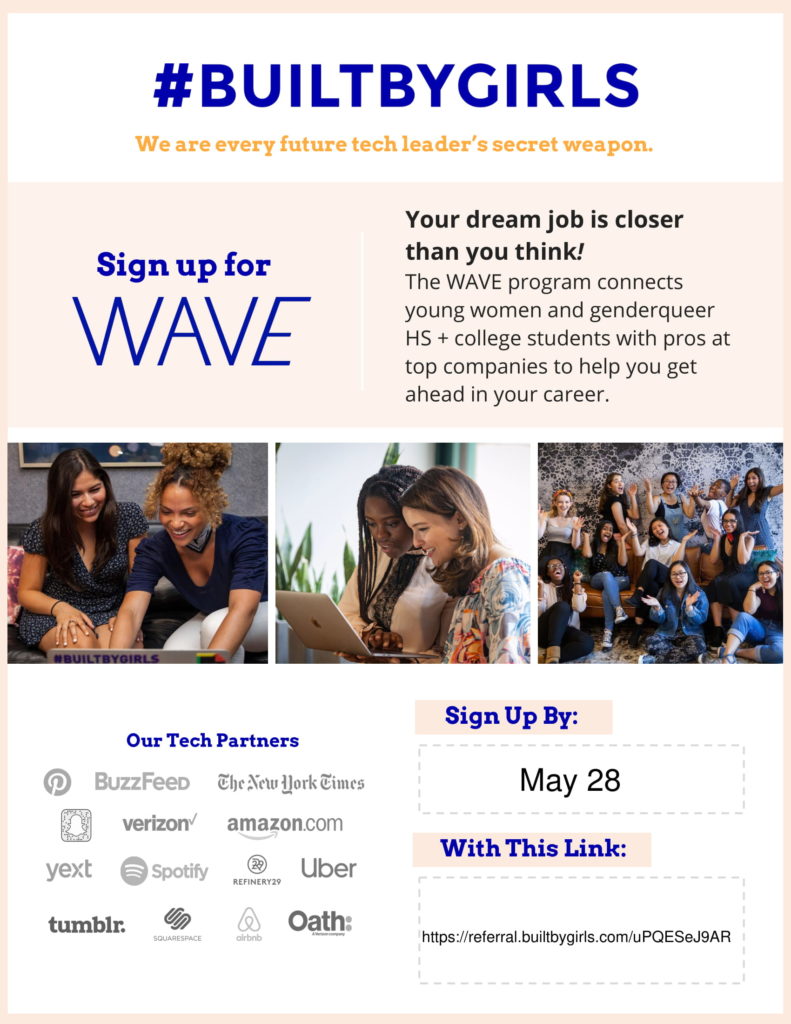 Sign up for the #BuiltByGirls WAVE program! WAVE connects young women interested in tech with Advisors from companies like Twitter, Squarespace and Amazon for a 1:1 skills-based program. You'll learn about your Advisor's personal experiences— they'll share the good, the bad, and the awesome across a broad range of professional topics, like developing a product, understanding a target audience, building business models behind tech (aka $$$$), plus more, all to help you become a rockstar. Pairs meet once a month for one hour at the Advisor's office or digitally through video chat. Each WAVE cycle lasts 3 months, then you'll be matched with a new Advisor based off your interests, increasing your connections and gaining exposure in the tech world.
Bonus in person events are held at tech companies in the area with tours, pizza, talks by women in technology and more, helping you build a support network of professionals and peers as you look for internships and enter the tech world
For more details or to sign up, follow the link below:
Make sure to sign up before May 28!