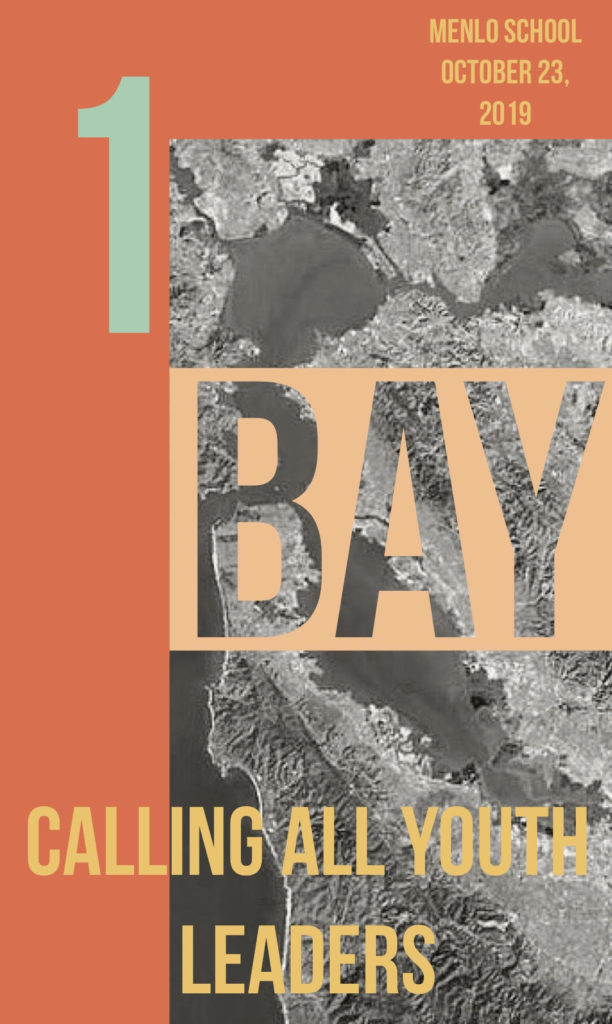 1Bay is seeking 3-7 of your most motivated high school leaders and activists to join leaders from a mix of 15-25 Bay Area public and independent schools and youth organizations for this exciting kick-off to sustained collaboration among local youth leaders in taking collective action on the issues that matter to them most.
Reply with a simple show of interest or not here: please fill out this very quick form. 
We seek students who have demonstrated a commitment to social, economic or environmental justice, are visionary and action-oriented about solving local to global problems or who otherwise care deeply about issues such as affordable housing and homelessness, climate change, gun control, LGBTQ+ rights and gender equality, representation of people of color in our local leadership, industries and institutions, violence, education, traffic  or transportation.  These may or may not be students who are already in leadership positions at your school or organization.  
The general vision for 1Bay is to build the Bay Area toward what Martin Luther King, Jr. called "beloved community" as a model to other populated regions of the world. At this first summit we will establish the Bay Area youth agenda and decide on two to three top issues to focus on for the academic year for which we'll form committees of especially interested students. Continued online and in-person collaboration after the conference will be supported by 1Bay staff