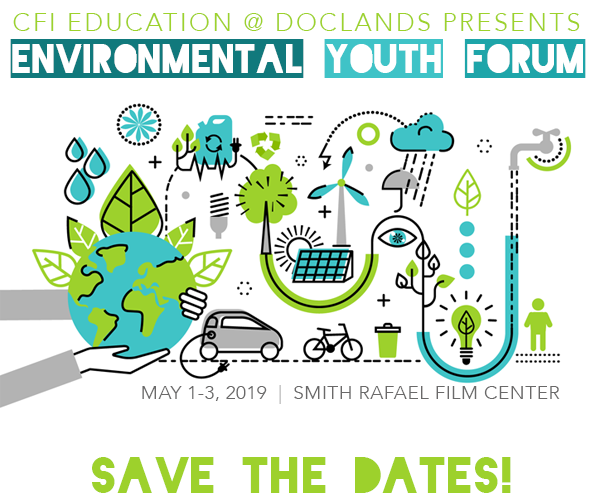 We invite you and your students to join CFI Education for the 3rd annual DocLands Documentary Film Festival and the 11th annual Environmental Youth Forum (EYF), taking place May 1-3, 2019.
This unique interactive learning experience uses film to foster awareness and activism around environmental and global issues, with an emphasis on innovations and solutions. The program features:
Screenings
Discussions
Workshops
Live Presentations
Interactive Exhibits
Registration opens March 18.
Admission is FREE for all Bay Area schools.
Buses are available on a first-come, first-served basis.
For questions or more information, email education@cafilm.org