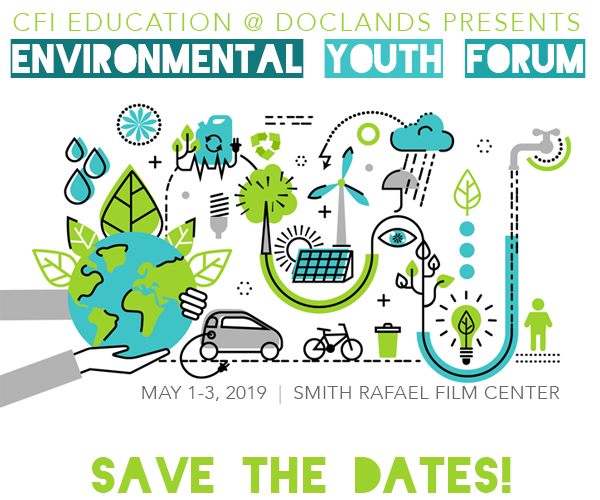 The DocLands Documentary Film Festival and the Environmental Youth Forum (EYF) offer a unique interactive learning experience, using film to foster awareness and activism around a range of environmental and global issues, with an emphasis on innovations and solutions and youth engagement. The program features:
Screenings
Discussions
Workshops
Live Presentations
Interactive Exhibits
Each program informs and motivates students to react and respond, by addressing the questions:
What are our current environmental and global challenges?
What are some solutions?
What can I do?
Admission is FREE for all Bay Area schools. Teachers can register for one or more programs offered on any of the three days and create a customized program for their students, including visits to our Active Cinema Room.
A limited number of buses are available upon request, on a first-come, first-served basis.