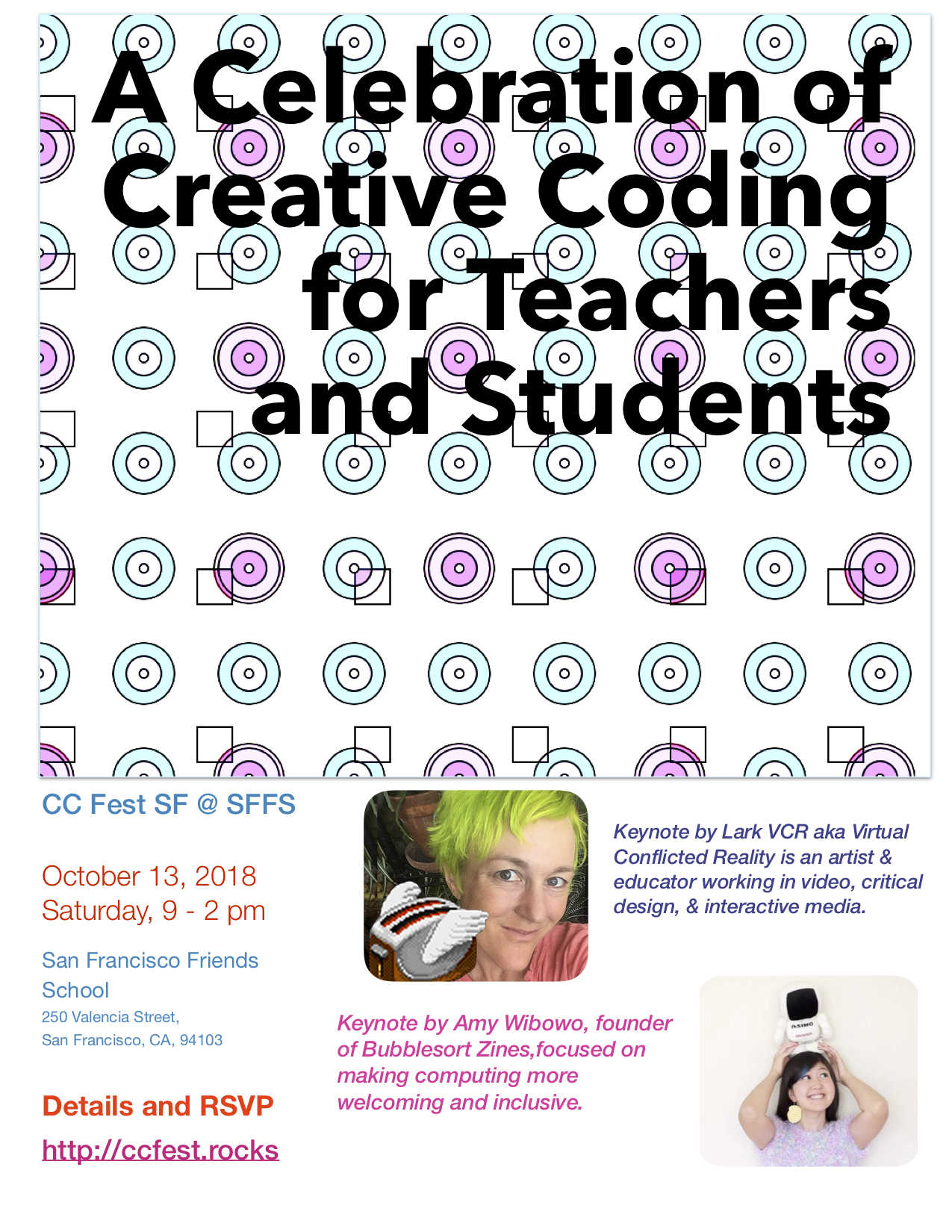 #CCFestSF is on October 13, Saturday, at San Francisco Friends School. It will be a full day of creative coding with middle school and high school students and teachers. This event is free, inclusive, and welcomes students and teachers at all learning levels. 
– WE HAVE TWO AWESOME KEYNOTES 
– Lark Buckingham, https://larkvcr.com/, is going to be doing the opening keynote. She is an artist that uses code and the web in fascinating ways. 
– Amy Wibowo, https://twitter.com/sailorhg, is going to be the closing keynote. She does amazing work with making CS more accessible.. Take a look – https://shop.bubblesort.io/pages/about-us. 
Details and RSVP is at http://ccfest.rocks. Please RSVP here https://ccfest.rocks/register/ to register for the event!
CCFest event is organized by Saber Khan with local educators and supported by Processing Foundation. The event will include hands-on workshops, lunch, a chance to meet other educators, and a keynote. The goal of CCFest is to inspire teachers and students by exploring challenging, creative, fun and educational ways to utilize coding, physical computing, and other digital tools in and out of the classroom.