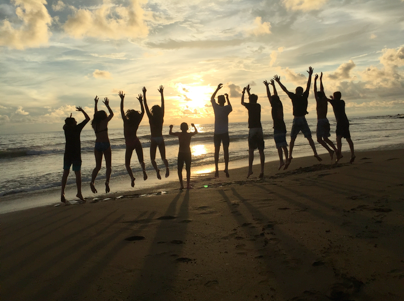 Are you also interested in community service and making friends in another country?
Read more about this unique trip at BushikaAdventures.com
We are offering two trips this summer!  
Trip One will travel to Costa Rica July 1st – July 16th
Trip Two will travel to Costa Rica July 16th – July 31st
Come to an Informational Meeting for parents and students, have the opportunity to see a short video, of a previous year's trip, and have your questions answered.
DATE: Thursday, January 11th, 2018 or Thursday, February 1st, 2018
TIME: 6-7:30 p.m.
LOCATION: Location will be provided to confirmed attendees. Please email for location information.
Both trips are open to Bay Area students currently in 9th grade. Trip One includes middle school students and Trip Two is only for students who have completed 9th grade.
Bushika Adventures trips are not sponsored by Lick-Wilmerding High School. 
Email Pica Lockwood (costapica@yahoo.com) for more information.