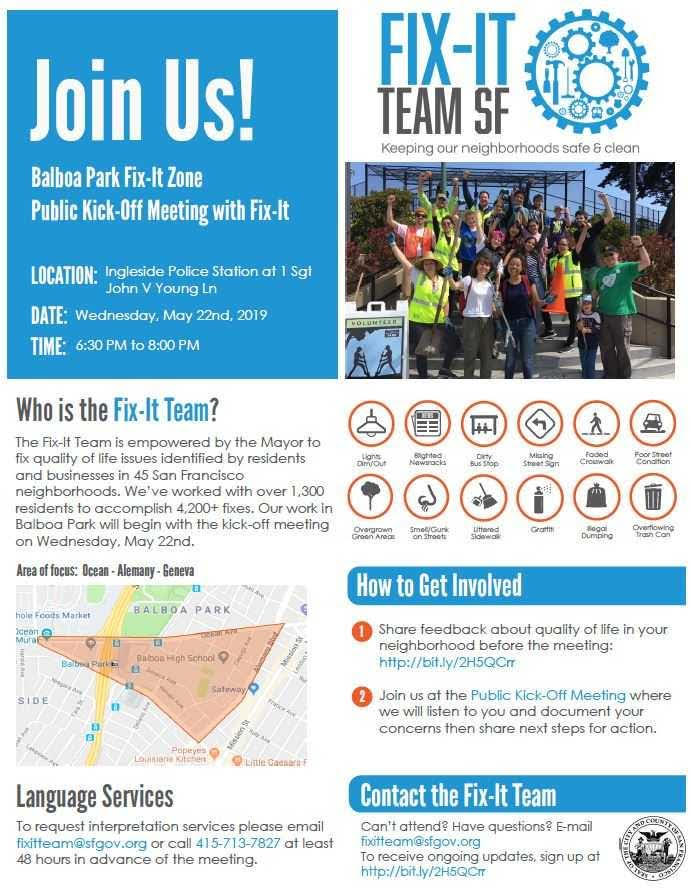 Location: Ingleside Police Station, 1 Sgt John V Young Ln, San Francisco, CA 94112
Date: Wednesday, May 22nd, 2019
Time: 6:30pm – 8:00pm
At the kick-off meeting, we will invite you and your neighbors to share your safety and cleanliness concerns in detail along with the location of the concerns. Your input, along with 311 and police data, will help determine the work we do in your neighborhood. We are looking forward to working with you and your neighbors.
More information about Fix-It: sfmayor.org/fix-it-team
Llene la encuesta en Espanol: https://forms.gle/tw8w9wGFmU7JR67w7
選擇中文調查表格請點擊: https://forms.gle/xpRSdvpu1qWkZTV3A