For more information or to register click here!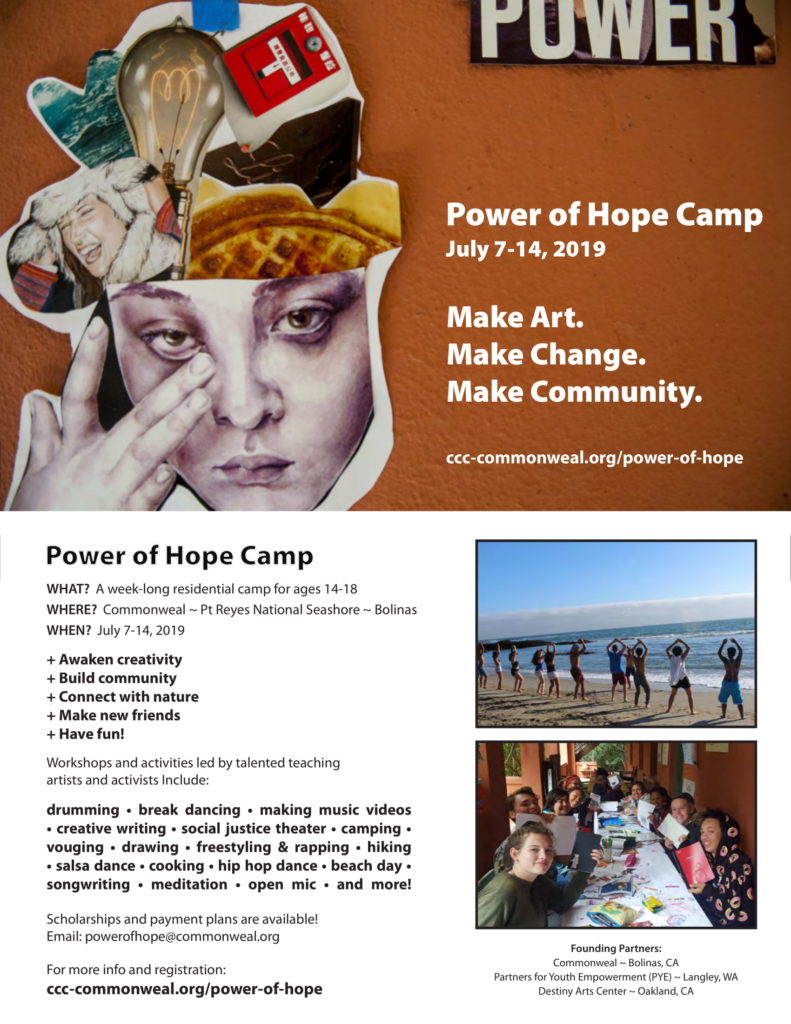 Power of Hope Camp provides a safe, compassionate, and encouraging environment where teenagers thrive. Young people have the freedom to explore their creativity, they are shown respect, and they are expected to be their best selves.
At Power of Hope Camp, we believe that young people are the leaders of both today and tomorrow, and that they have the power to transform themselves and their communities. Year after year, youth return from camp inspired to make their voices heard, move towards their dreams, and contribute to the lives of others. Participants consistently report feeling empowered, safe, hopeful, and supported.
STAFF AND SUPERVISION
Our 1:2 staff-to-youth ratio insures that participants are cared for and supervised. Building positive relationships with adults and peers is central to our program. Participants leave camp with an abundance of new friends and mentors who can be of great support to them through adolescence.
HOUSING
Participants sleep in shared tents in male and female campgrounds supervised by staff. We also offer a supervised gender neutral camping area.
FOOD
We place high value on providing delicious, nutritious food. Our camp chef serves homemade, healthy, teen friendly food three meals a day with healthy snacks in between. We provide meat, gluten-free, vegetarian, and vegan options at all of our meals. If your young person needs highly specialized foods, please indicate their needs on the registration form.