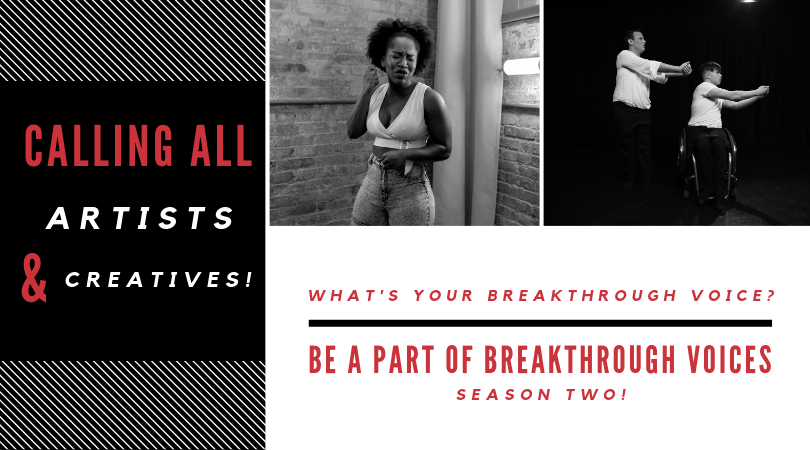 As you know, Breakthrough's mission is clear and ambitious—to build a world where every single person lives with dignity, equality, and respect.
You also know we work towards that mission by using culture to change culture. And our newest series, Breakthrough VOICES, highlights cultural workers and performers who are, in their respective fields, doing just that.
Breakthrough VOICES provides a place for cultural workers and artists committed to social justice to bring their messages forward. At its core, Breakthrough VOICES is a media outlet intent on forging a path towards social justice through media, arts, and technology.
Breakthrough VOICES revolves around a singular focus of producing a cultivated collection of culturally minded works. The overarching connection between the curated works is always the transformative messages of hope, courage, and cultural transformation. Viewers are exposed to a diverse selection of creators, often underrepresented across creative media. In doing so, Breakthrough VOICES shifts public conversations around social justice.
Each artist brings a different background and voice to the series to represent how our voices and expression of them can ultimately foster social change. For more information on the series, please visit breakthrough.tv/voices.
We are seeking artists for the fall season of Breakthrough VOICES, to be filmed in Summer 2019 in New York City. Artists are welcome to submit their projects for consideration using this form. Proposals will be accepted through June 10th, 2019.