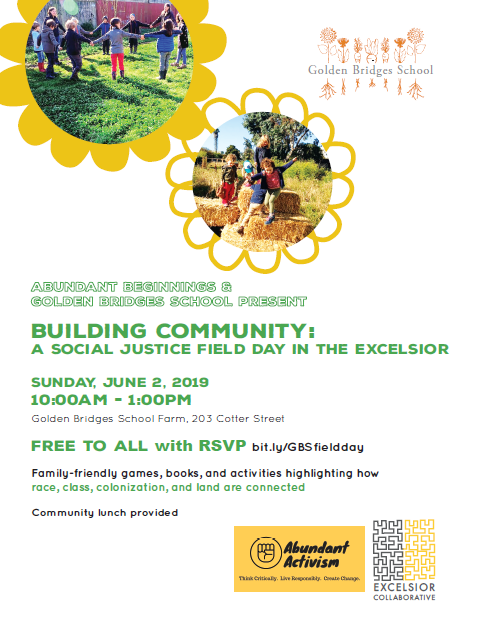 Abundant Beginnings and the Golden Bridges School Social Justice Committee present:
Building Community: A Social Justice Field Day
Sunday, June 2, 2019 10:00am – 1:00pm
at the Golden Bridges School Farm: 203 Cotter Street
Free to all!
Family-friendly games, books, and activities highlighting how race, class, colonization, and land are connected. Learn about gentrification and the indigenous community through games and books, and empower your family to create an inclusive city!

Delicious community lunch provided.
---
This event is funded by a Community Action Grant via the Excelsior Collaborative.