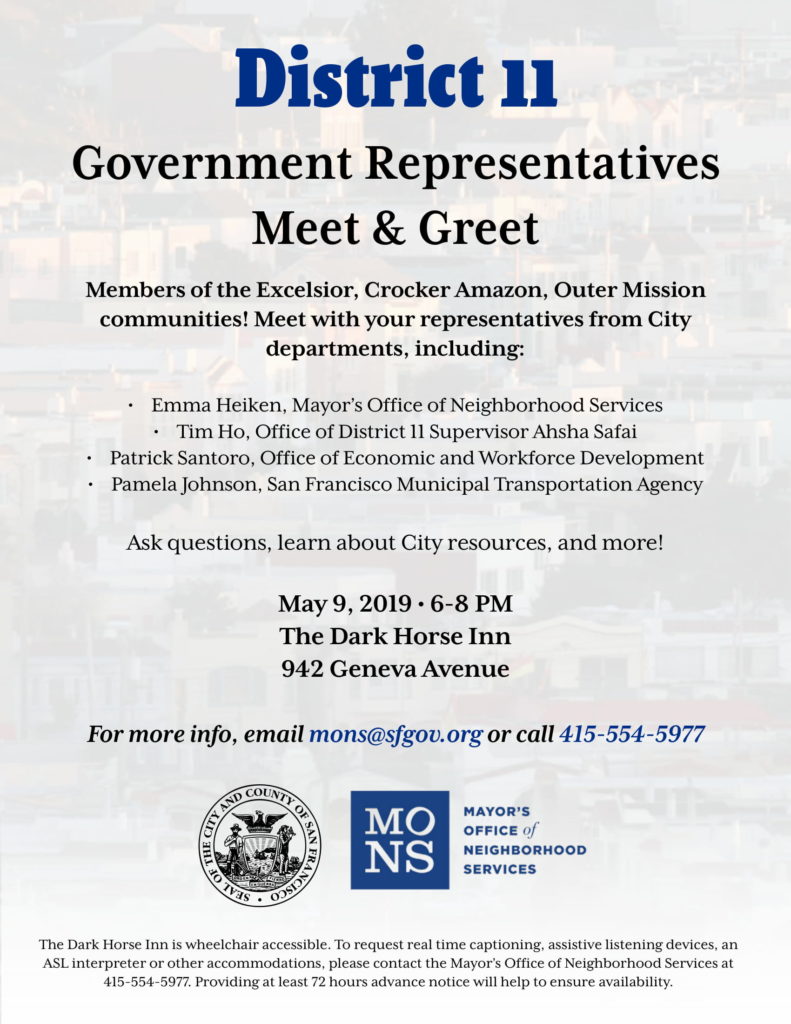 Upcoming opportunity to meet the District 11 government Representatives from the Mayor's Office of Neighborhood Services (MONS), SFMTA, the Office of Economic and Workforce Development (OEWD), and Supervisor Safai's offices.
It will take place Thursday, May 9th, from 6-8PM at The Dark Horse Inn. I have attached an informational poster.
It will provide a casual and fun opportunity to get to know the individuals and departments that advocate for District 11 everyday at City Hall. Grab a beer or a bite to eat and get to know your government representatives right in your own neighborhood.