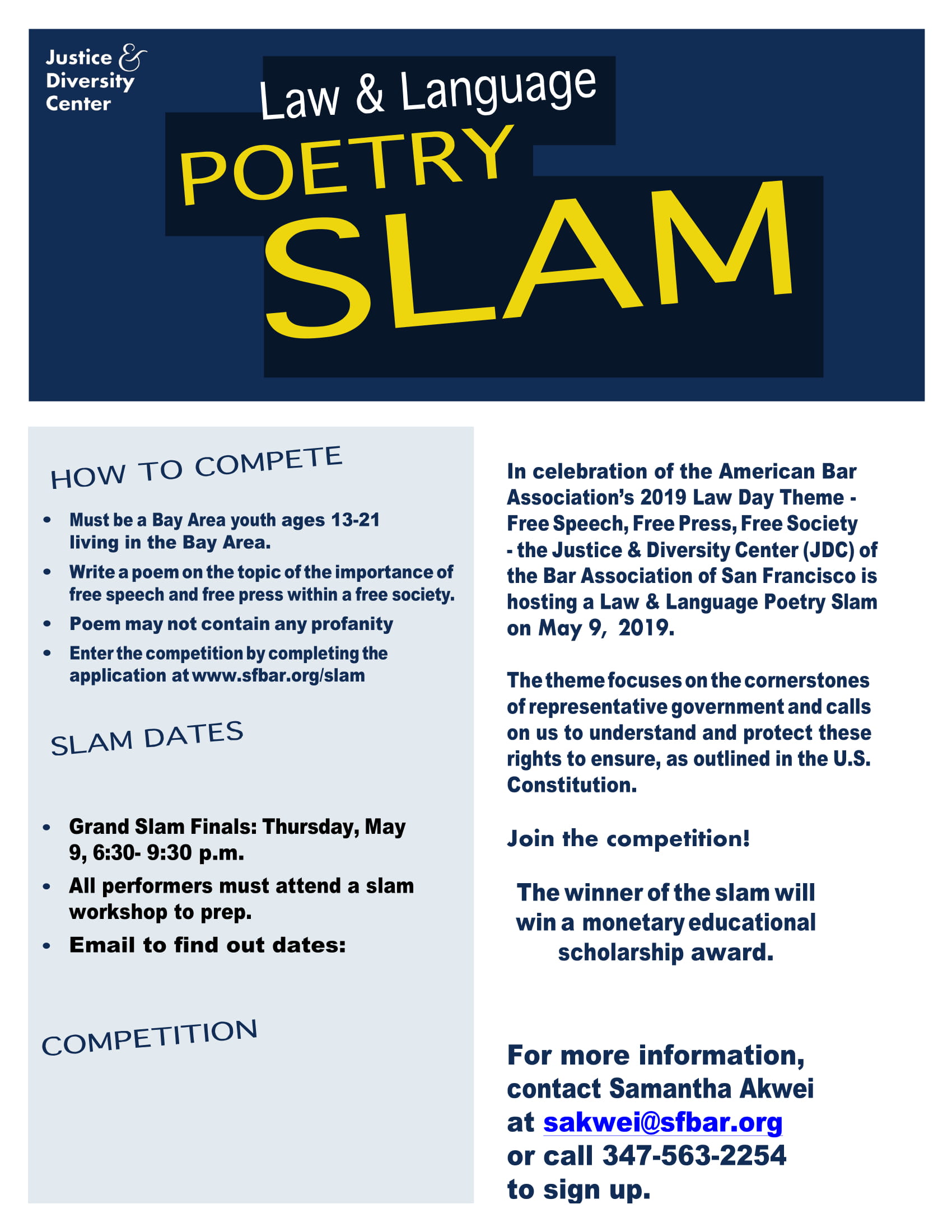 In celebration of the American Bar Association's 2019 Law Day Theme – Free Speech, Free Press, Free Society – the Justice & Diversity Center (JDC) of the Bar Association of San Francisco is hosting a Law & Language Poetry Slam on May 9, 2019.
The theme focuses on the cornerstones of representative government and calls on us to understand and protect these rights to ensure, as outlined in the U.S. Constitution.
Join the competition!
The winner of the slam will win a monetary educational scholarship award.
For more information, contact Samantha Akwei at sakwei@sfbar.org or call 347-563-2254 to sign up.