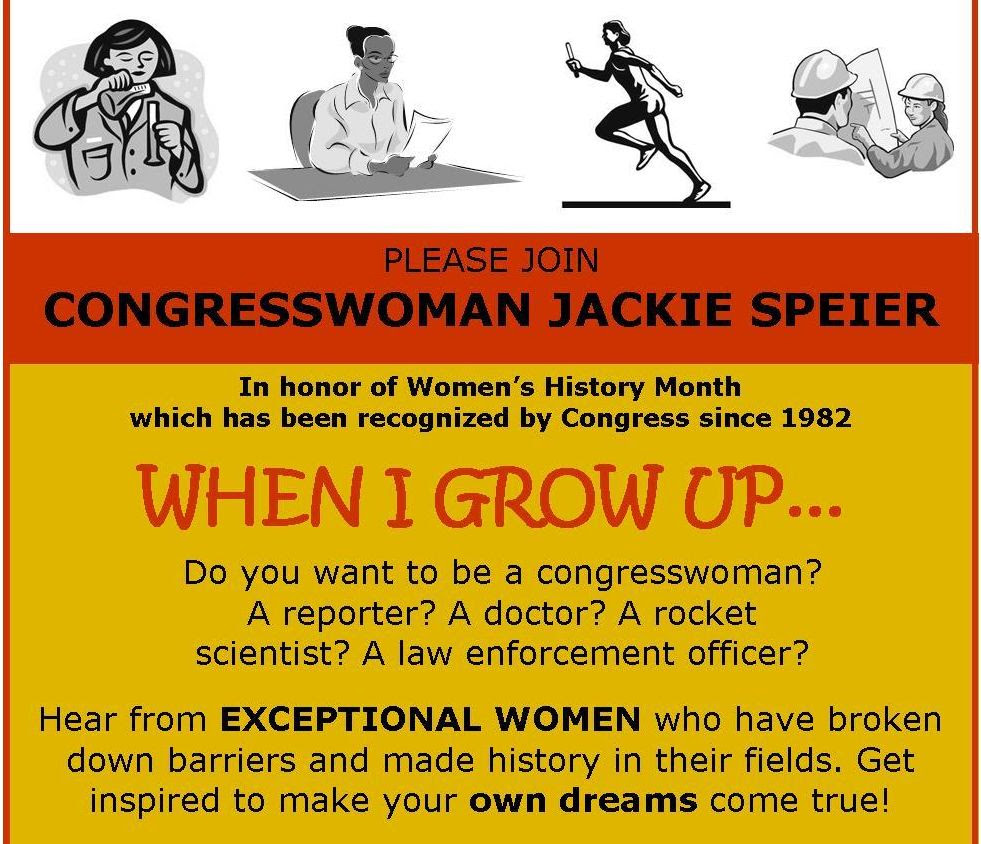 When I Grow Up… 
March 30, 2019
10 a.m. – 12 p.m.
Genentech, Building 21 
401 DNA Way 
South San Francisco, CA 94080
RSVP Here!
All girls attending elementary school or middle school in my Congressional District, listen up! When you grow up, do you want to be a scientist? An engineer? A professional athlete? A journalist? A firefighter? The president?
Please join Congresswoman Speier for "When I Grow Up," an inspirational event she hosts each spring during Women's History Month. You will hear from exceptional women who have broken down barriers and made history in their fields. This event is a wonderful opportunity to get inspired to make your own dreams come true!
This year's guests will include San Francisco Fire Chief Joanne Hayes White, long distance swimmer Kimberly Chambers, UC Berkeley Engineering School Dean Tsu-Jae King Liu, NBC Bay Area President & General Manager Stacy Owen, and one very special surprise guest.
Seating is limited, so please sign up early! Bring your ticket (electronically or on paper) to be admitted to the event.
Important note: Please register one person per RSVP, including the name of each student and the name of each parent or chaperone. For security purposes, Genentech needs a complete list of attendees. This information will not be shared with third parties.
Parking is available in the lot for 350 DNA Way, across the street from Building 21.