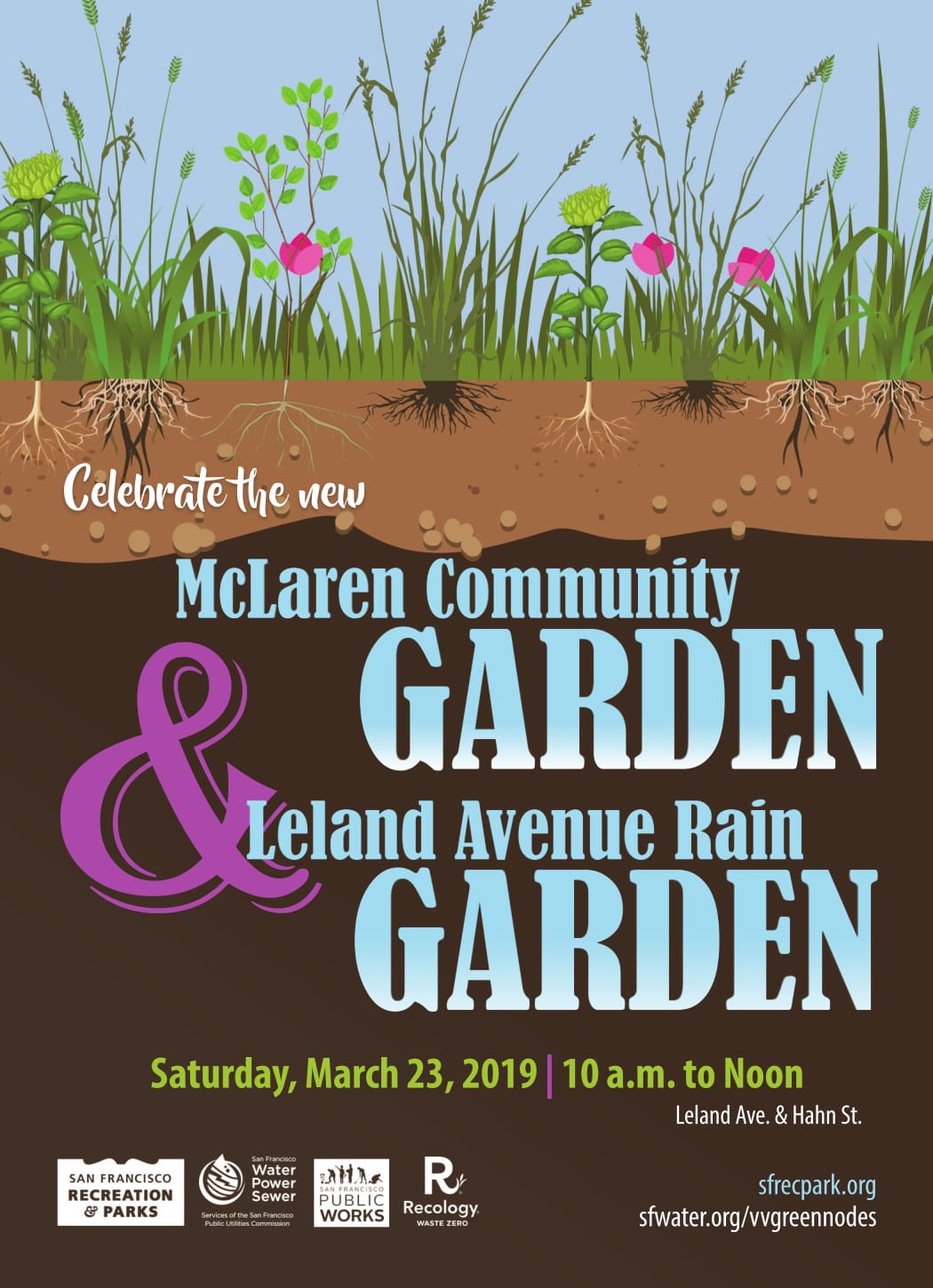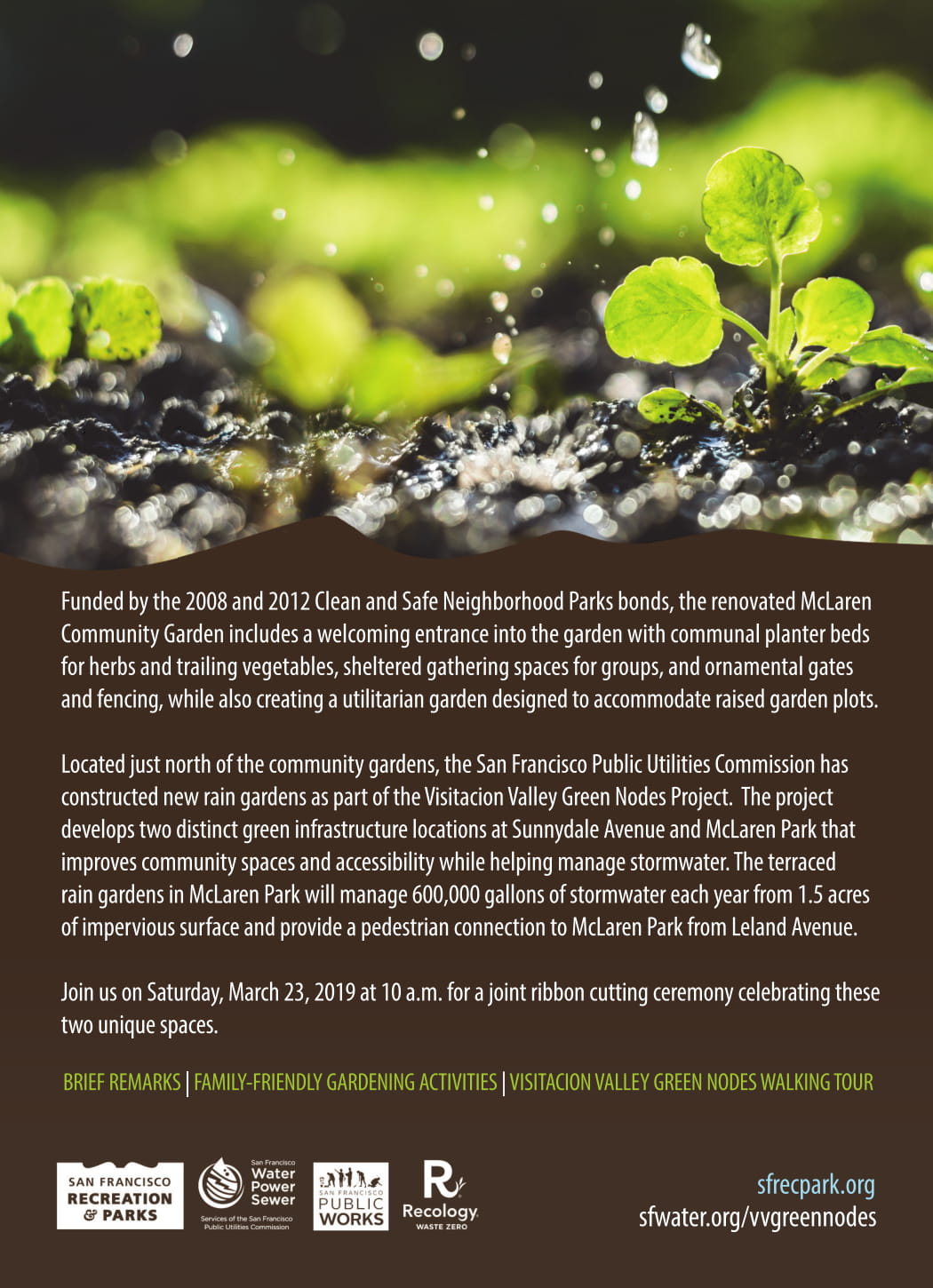 We are excited to announce the grand opening of the Community Garden and PUC Rain Garden!
The celebration will take place Saturday March 23rd from 10:00am to noon. The gardens are located at the end of Leland Avenue near Hahn Street. (See attached invitation for more details)
In other McLaren Park Project News
The pathway paving is in progress and will finish up by early summer.
The Group Picnic Children's Play Area is going into construction soon, signs will be posted alerting the public in the coming weeks.
The Jerry Garcia Amphitheater project meetings will be happening soon.
McLaren Courts Project will have an additional meeting in late spring.
And an additional project we are excited to get finished is a traffic calming measure on Visitacion Ave. In conjunction with the MTA we will be installing a crosswalk and small median later this summer.