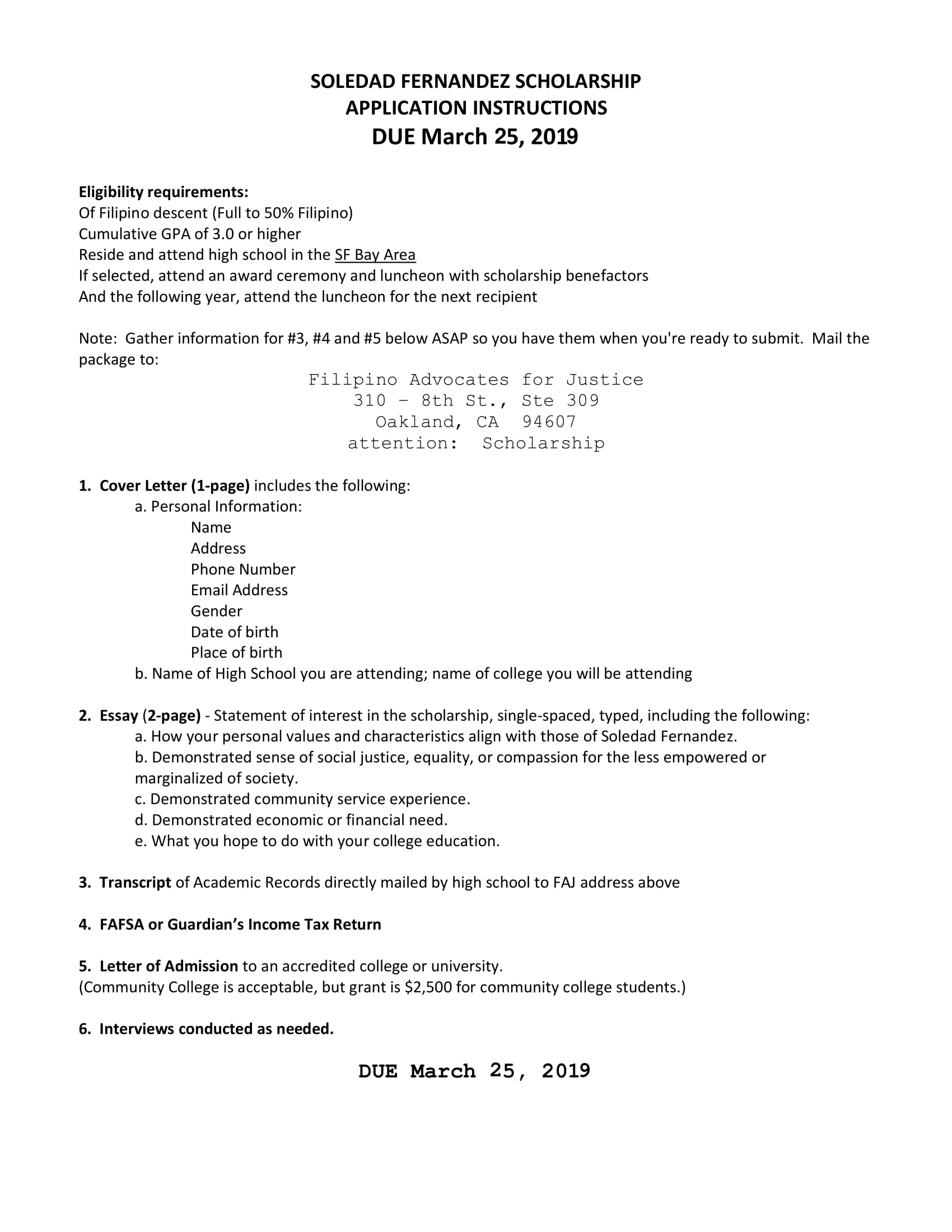 The $5000 Soledad Fernandez Scholarship is endowed by the Cora and Pablo Tellez family who were inspired by Soledad Fernandez's "zest for life and love for her family" among other qualities. Soledad provided loving care for Cora and Pablo's infant son for which the Tellez family is eternally grateful. Tita was 74 years old when they met her.
Soledad "Tita" came to America after World War II with three young children. She was joining her husband who preceded her to the United States. Her excitement at finally joining her husband and starting a new life together was short-lived. A month after her arrival her husband died making her the sole breadwinner for her family.
While college-educated with a degree in teaching, Tita was unable to find work as a teacher. She worked as a cafeteria worker at Treasure Island. There, she worked hard, made many friends, and with her earnings, managed to buy a house and send all three children to college.Tita was not one to dwell on her personal sacrifices or hardships. Her gentle smile said it all – perseverance can transcend whatever hardships life presents. Her faith in herself and the universe made her a pillar of strength for her family and her friends.
"Remarkably," says Cora, "she volunteered to care for our infant son and he was cherished and loved as though he were Tita's own grandson. We were struck by her zest for life, her love for family, her intelligence, her intellectual curiosity, her interest in people, and her all-consuming love for baseball! She spoke three languages fluently. Her home was the gathering place for friends, family and newly arrived Filipinos seeking opportunities in America. A woman of grace and courage, Tita was always interested in young people – what they thought of the world, how they saw life and trends. She was also very interested in how young people in America were coping with the opportunities and challenges presented to them. Tita was proud of being a Filipina in America."