Free Community Movie Screening and Panel Featuring Writer/Director/Star Emilio Estevez, Former SF Homelessness Czar Bevan Duffy, and others TBA
Sunday, March 10, 2019
at GLIDE Memorial Church
330 Ellis Street, San Francisco
Doors Open: 5:00 pm
Film: 5:30 pm
Panel/Q&A: 8:00 pm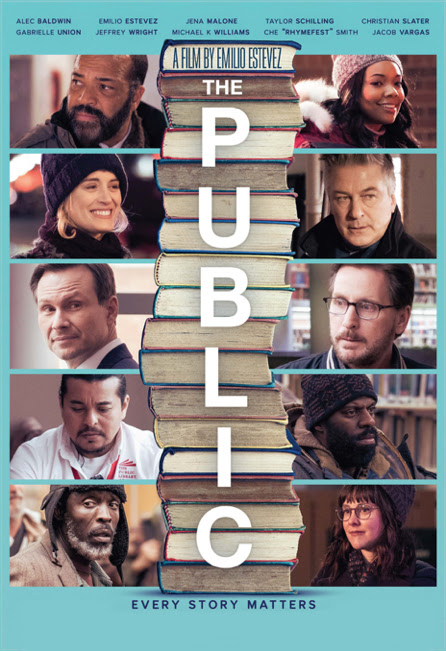 Join GLIDE's Center for Social Justice, the Coalition on Homelessness, and the San Francisco Public Library for a special and timely screening of 
The Public
, a new film by writer/director/star Emilio Estevez.
In The Public, an unusually bitter arctic blast has made its way to downtown Cincinnati and the front doors of the public library where the action of the film takes place. At odds with library officials over how to handle the extreme weather, some homeless patrons turn the building into a shelter for the night by staging an "Occupy" sit in. What begins as an act of civil disobedience becomes a stand-off with police and a rush-to-judgement media constantly speculating about what's really happening. This David versus Goliath story tackles some of our nation's most challenging issues, homelessness and mental illness, and sets the drama inside one of the last bastions of democracy-in-action: your public library.
A fun and engaging film, The Public is centered on issues of real importance to our community. Our panel and introduction will feature not only celebrities but people who have experienced homelessness and are leaders in our community's response to this great humanitarian crisis.
The event is free, but spaces are limited, so sign up soon to take part! 
Register Here