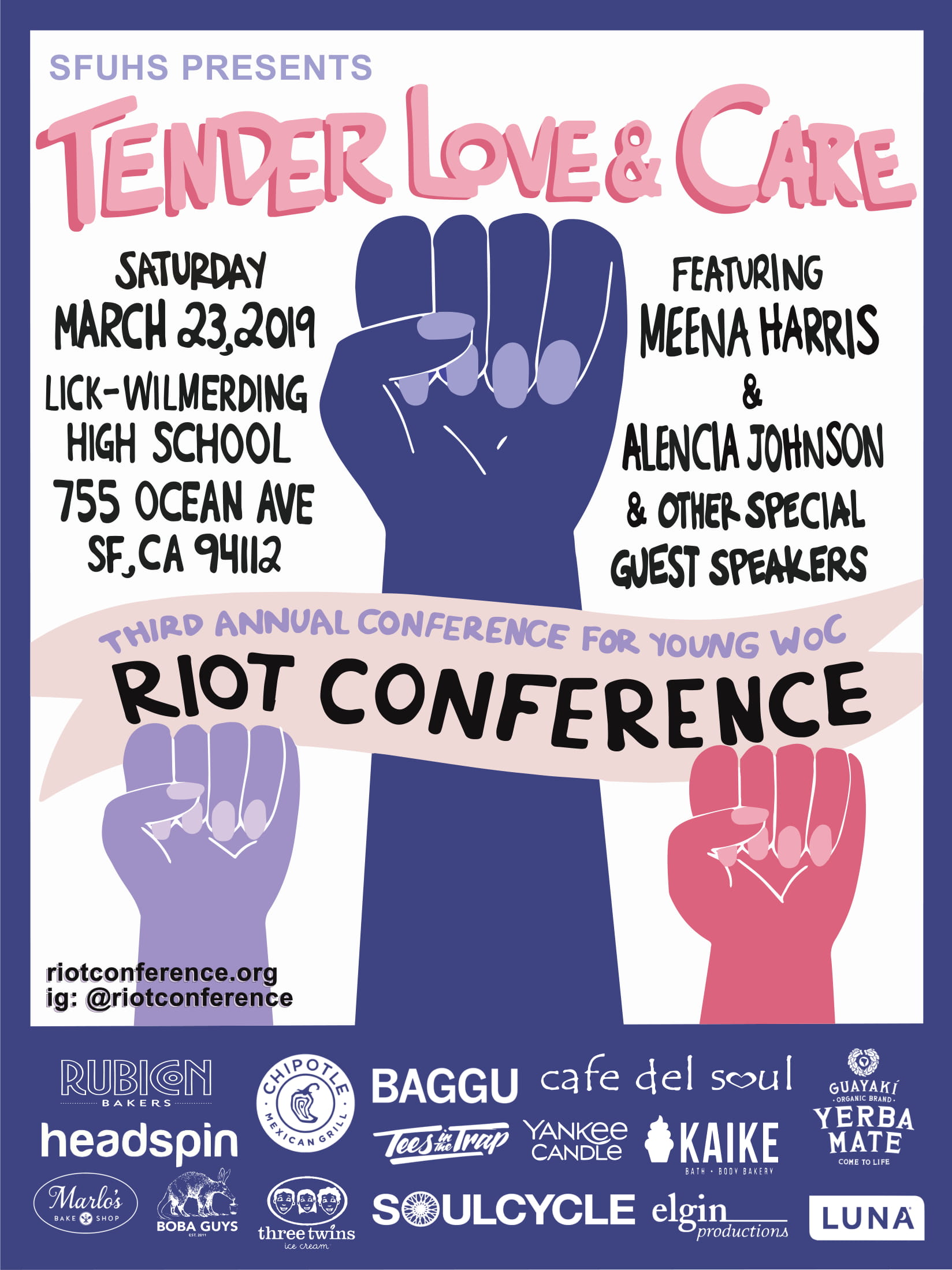 This year's theme for the
3rd Annual Riot Conference
is "Tender Love and Care." Our conference aims to provide a space for young women of color to find their power and reclaim their time through reflecting on the care they take for themselves. Our more immediate goal is to help break down barriers for female students of color that inhibit them from reaching their full potential.
Students who attend will participate in a workshop, hear from two keynote speakers, and have the opportunity to speak to a panel of amazing women of color working in medicine, psychology, politics, and more.
This year our speakers are 
Meena Harris
 (Founder of Phenomenal Women Action Campaign, Head of Strategy & Leadership at Uber, and Commissioner on the San Francisco Commission on the Status of Women) and 
Alencia Johnson
 (Director of Public Engagement at Planned Parenthood).
Online applications are due by February 22nd, 2019, at 3:30 PM: