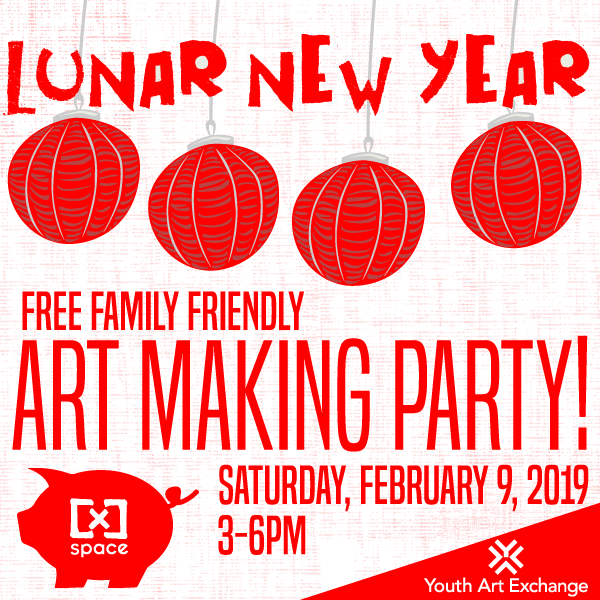 Lunar New Year Free Artmaking Party!
Date and time: Saturday February 9, 2019, from 3-6pm
Location: [x]space, 5137 Mission St, San Francisco CA 94112
Celebrate Lunar New Year and the year of the pig with Youth Art Exchange! We'll have free, family-friendly arts and crafts activities, including decorating a new year tree, paper cutting and making block prints for adults, and decorating pigs for kids. Make art to take home and to be displayed in the [x]space gallery space for the month of February! Come with your friends and family and bring your own charms or papers to hang on the tree. There will be free food and music.