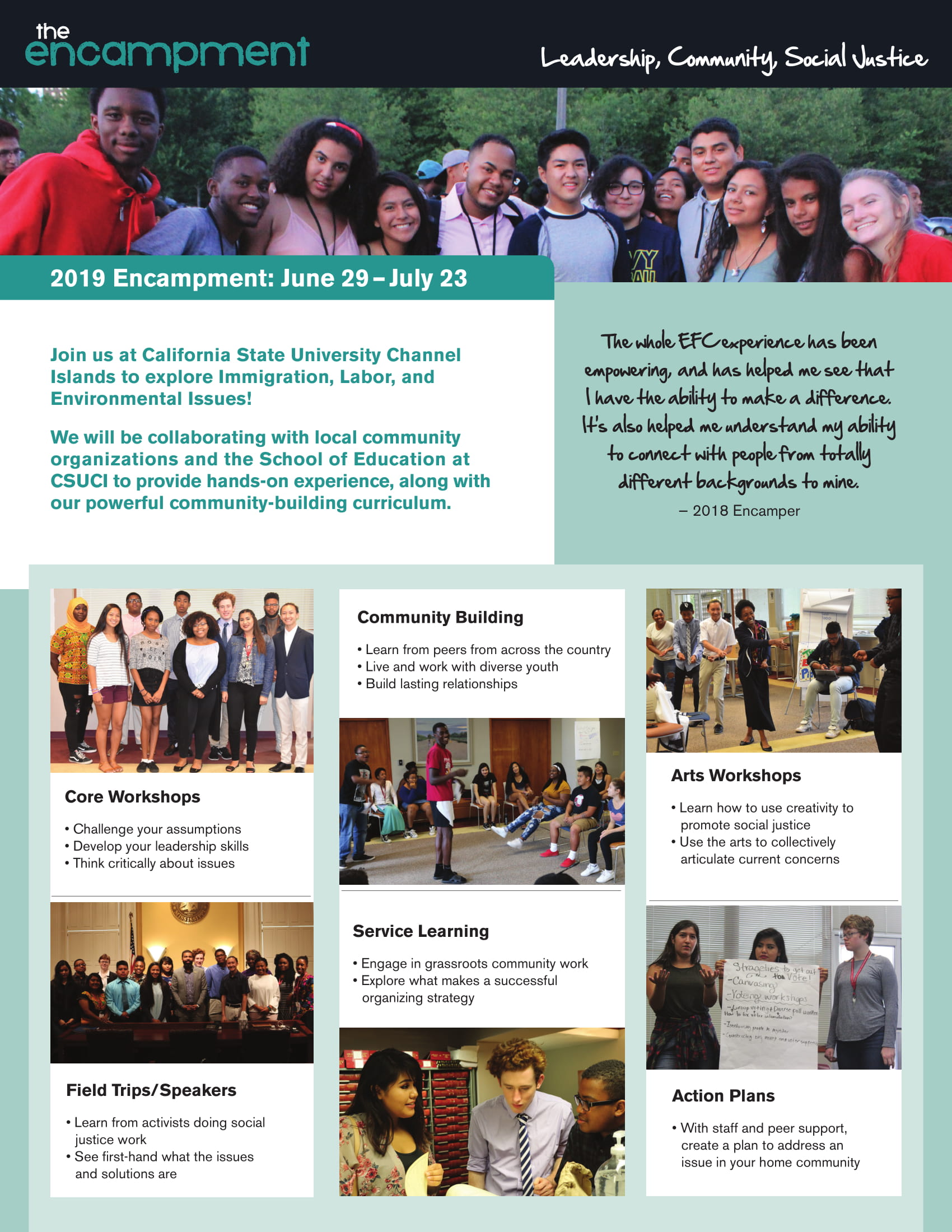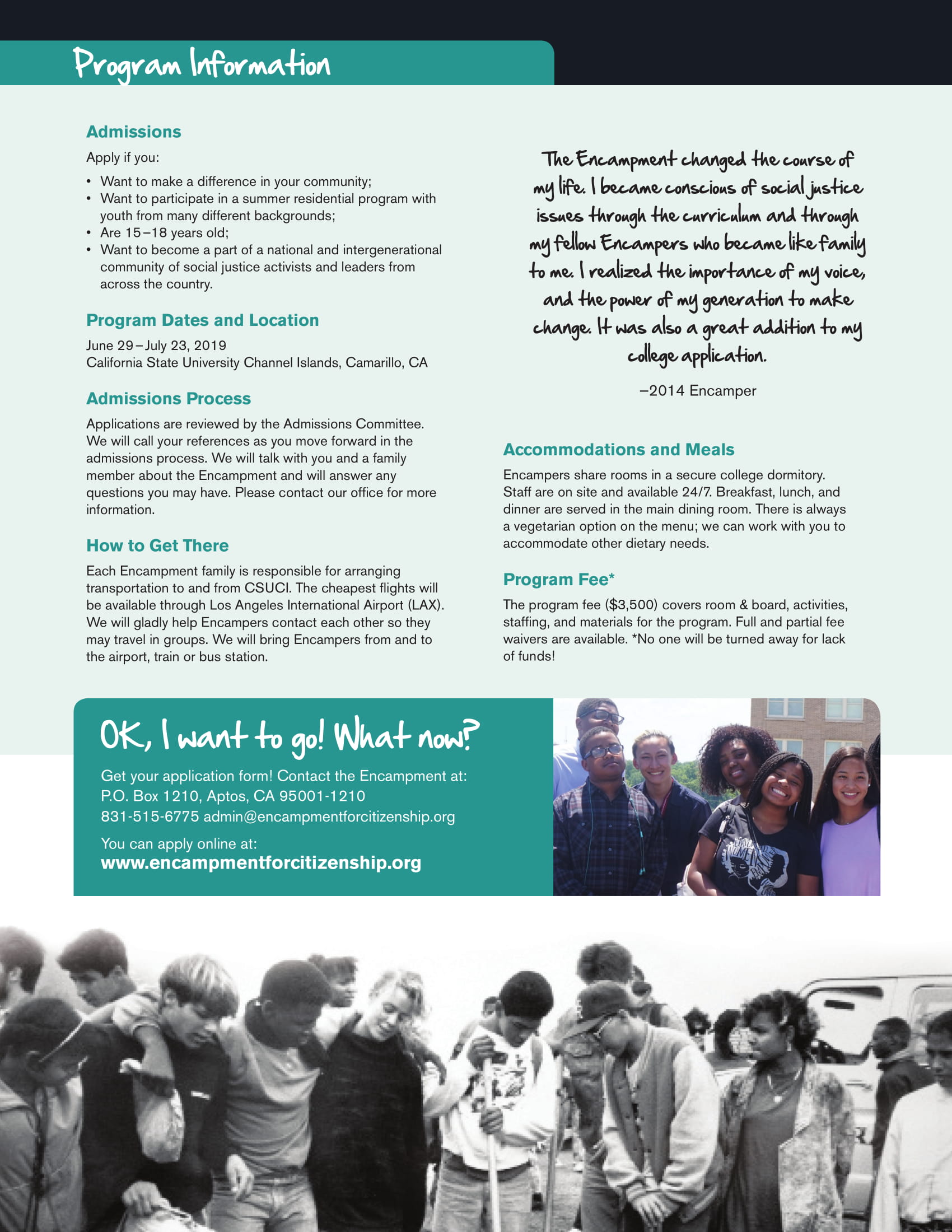 Join us at California State University Channel Islands to explore Immigration, Labor, and Environmental Issues and more!
We will collaborate with local community organizations and the School of Education at CSUCI to provide hands-on experience, along with our powerful community-building curriculum.
Help us to keep participatory democracy alive and well by spreading the word to your network about this
life-changing opportunity.
Contact us to request e-mail or paper materials be sent to youth organizations, schools, or your extended family.