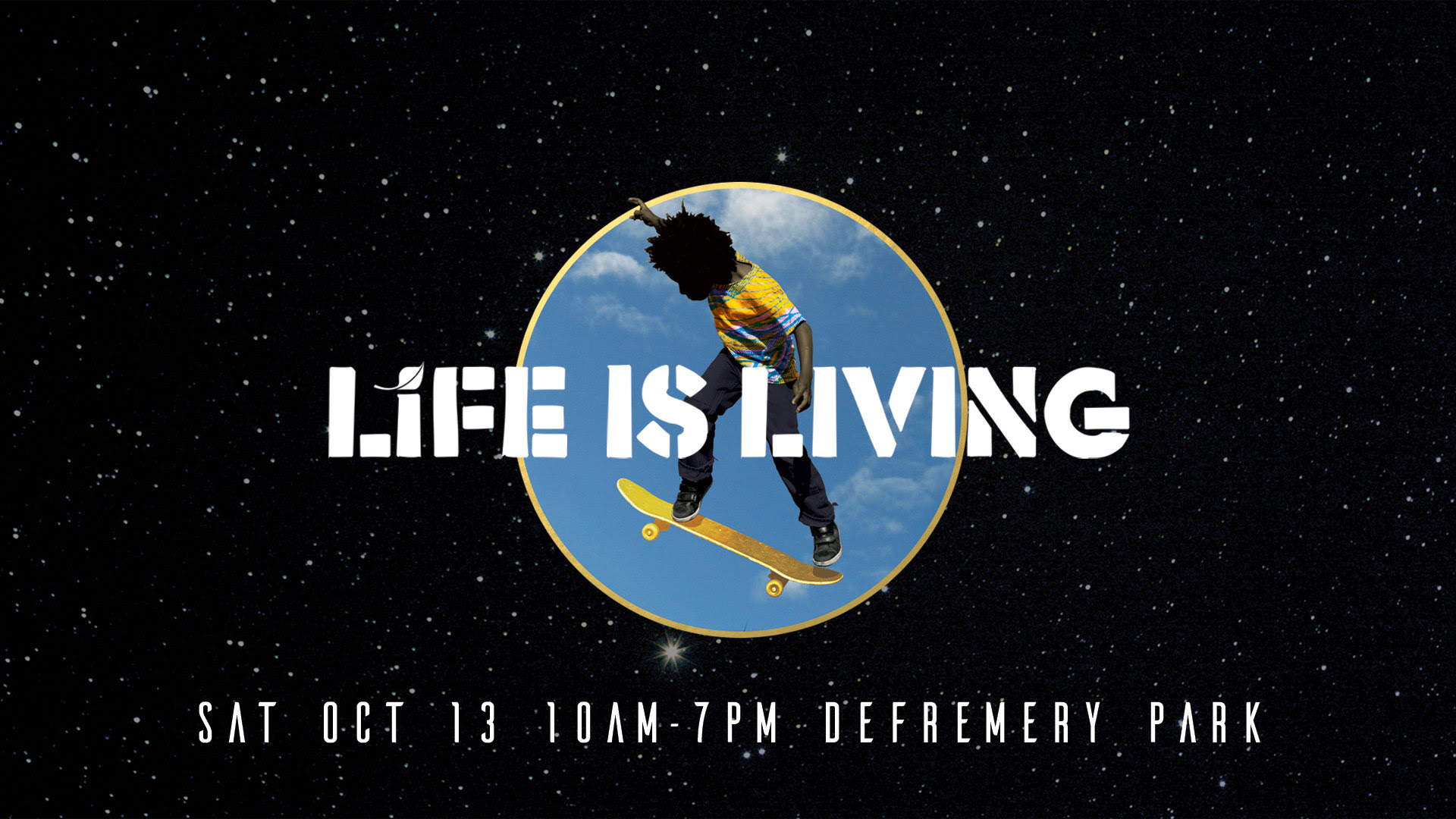 The wait is over! The 11th Annual Life Is Living Festival goes down this Saturday, October 13th at De Fremery "Lil Bobby Hutton" Park (1651 Adeline St.) in West Oakland from 10am-7pm. Every year, we gather for a free celebration of Oakland to honor our homegrown beauty, history and resilience. Here are just a few of the exciting things you can expect to find:
1. YAK FILMS DANCE BATTLE | 2-4PM @ 4 ELEMENTS STAGE
You don't want to miss #YAKtotheBay: YakFilms, established in Oakland, is a world-renowned pioneer of street-based documentation of the global dance movement. This year, they are hosting a dance battle from 2-4pm at the 4 Elements Stage.
2. AFRICA IN OAKLAND DANCE ZONE | ALL DAY FREE CLASSES
Spend the day dancing in the sun at the Africa in Oakland Zone produced by Oakland's own DelinaDream Productions and Drianke Entertainment. From West African dance to Haitian Folkloric dance, come get down *for free* all day long.
Current Schedule*10:30am-11:20am African Popular Dance | Philip Agyapong
11:30am-12:20pm  Afro Cuban Orisha Dance | Emese-Motad
12:30pm-1:20pm Congolese Dance | Muisi-Kongo Malonga
1:30pm-2:20pm Sabar (Senegalese) Dance | Ousseynou Kouyate
2:30pm-3:20pm West African Dances | Diamano Coura
3:30pm-4:20pm Guinea Dance | Alseny Soumah
4:30pm-5:20pm Haitian Folkloric Dance | Portsha Jefferson
3. BLACK WOMAN IS GOD PROCESSION | 1pm @ Main Stage
Head to the Main Stage at 1pm to catch Karen Seneferu's "Black Woman is God Procession" as well as Nate Cameron Jr.'s "The Oakland Second Line Project" which is a free cultural community experience bringing the authentic African roots of Second Line History and spirit of community building from New Orleans to communities of color right here in Oakland.