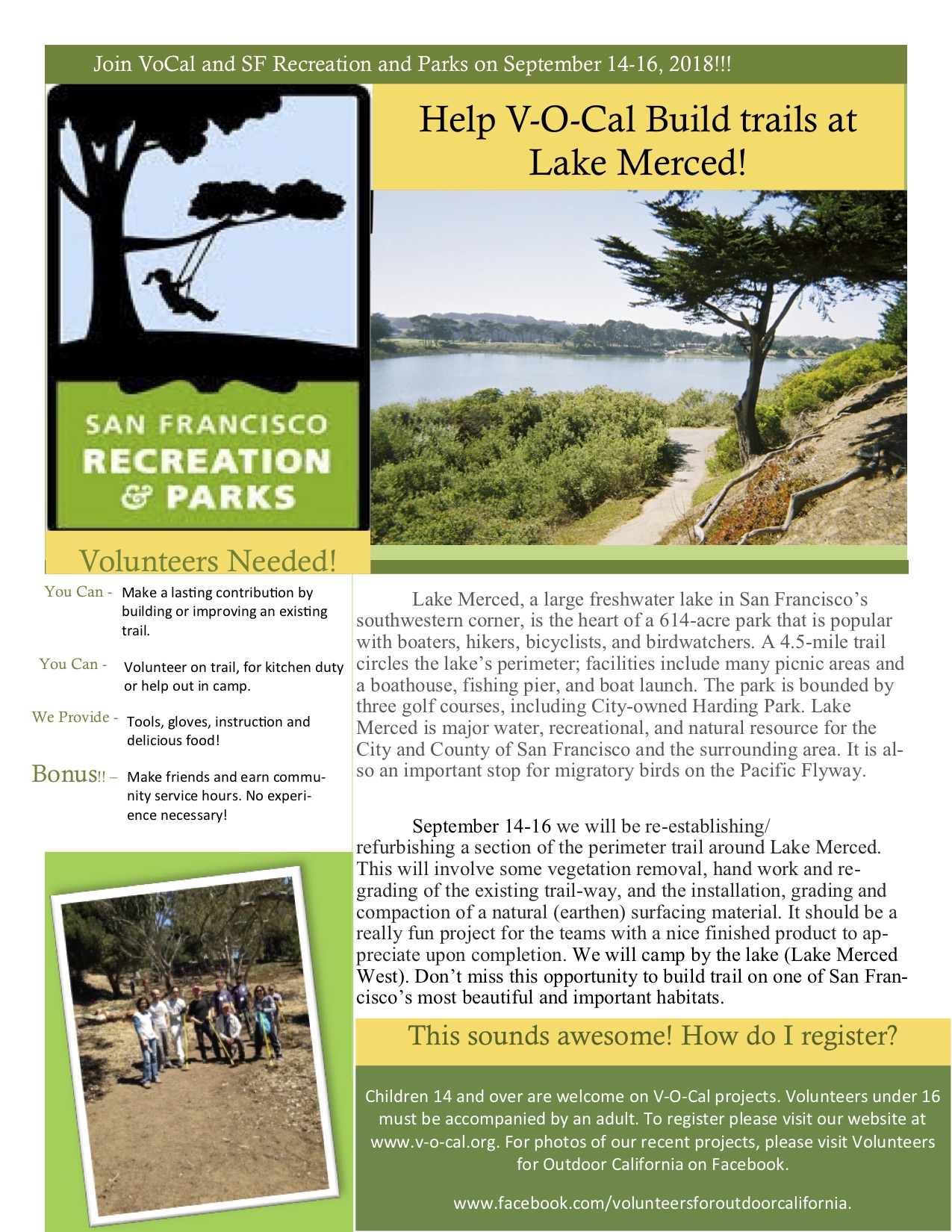 Build a trail, eat, sing, get dirty, make new friends & enjoy the results of your participation at the V-O-Cal building weekend, this year at San Francisco's Lake Merced!
Lake Merced has birds, fish, people who want to catch fish, boaters, joggers, hikers, and bikers – something for everyone. Soon it will have a beautifully regraded and restored perimeter trail – but that is up to YOU!
September in San Francisco is glorious. Join us on the shores of Lake Merced for a rewarding weekend in the outdoors.
Camping is open to volunteers Friday and Saturday nights. Food is also provided for volunteers from breakfast Saturday through lunch Sunday. While camping is optional and participants are able to participate for one day, this will be a unique opportunity to relax after the work day and camp in a festive atmosphere with other volunteers.
Registration is very simple. Use the link below,
Sign up now! http://www.v-o-cal.org/projects/2018/SFmerced.html