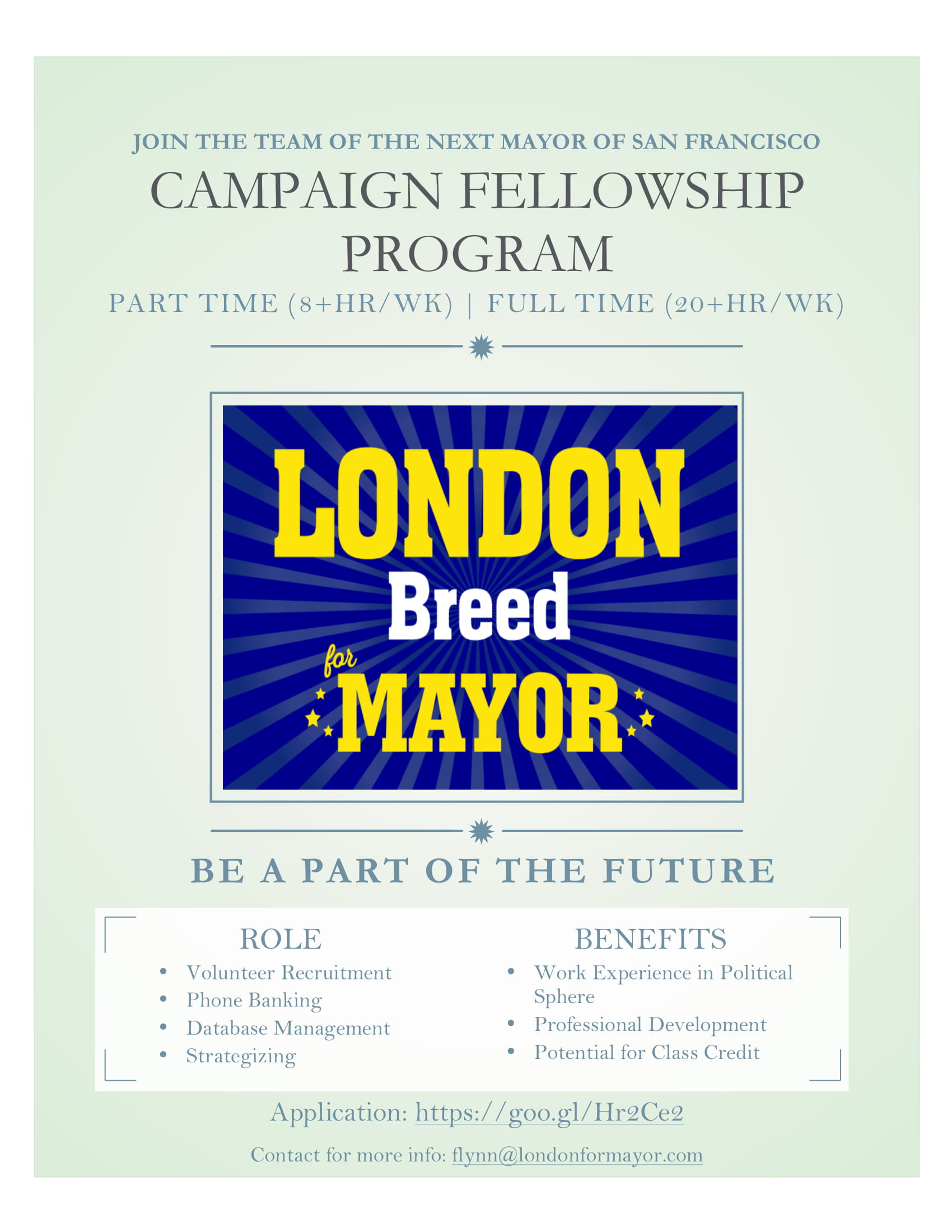 That is what this Fellow opportunity is, first and foremost: the chance for an experience in responsibility, accountability, and civic participation. Fellows will learn the skills they need to become leaders and activists in the many fights we have to fight.
It is also an opportunity to work for a cause rather than a business. Our purpose is to elect London Breed, District 5 Supervisor and President of the Board of Supervisors of San Francisco, to the highest office in our city.
Fellows will engage voters directly themselves, build and lead teams of volunteers, help host campaign events, manage systems and processes of the campaign, and learn the use of the critical Voter Activation Network (VAN) database.
A Fellow will develop their organizational, interpersonal, and leadership abilities. A Fellow will learn the ins and outs of a field program, and gain valuable contacts in the local, state, and national professional political world. A Fellow will come out of the election confident in themselves and their ability to work with others to handle a high-pressure, high-stakes situation.