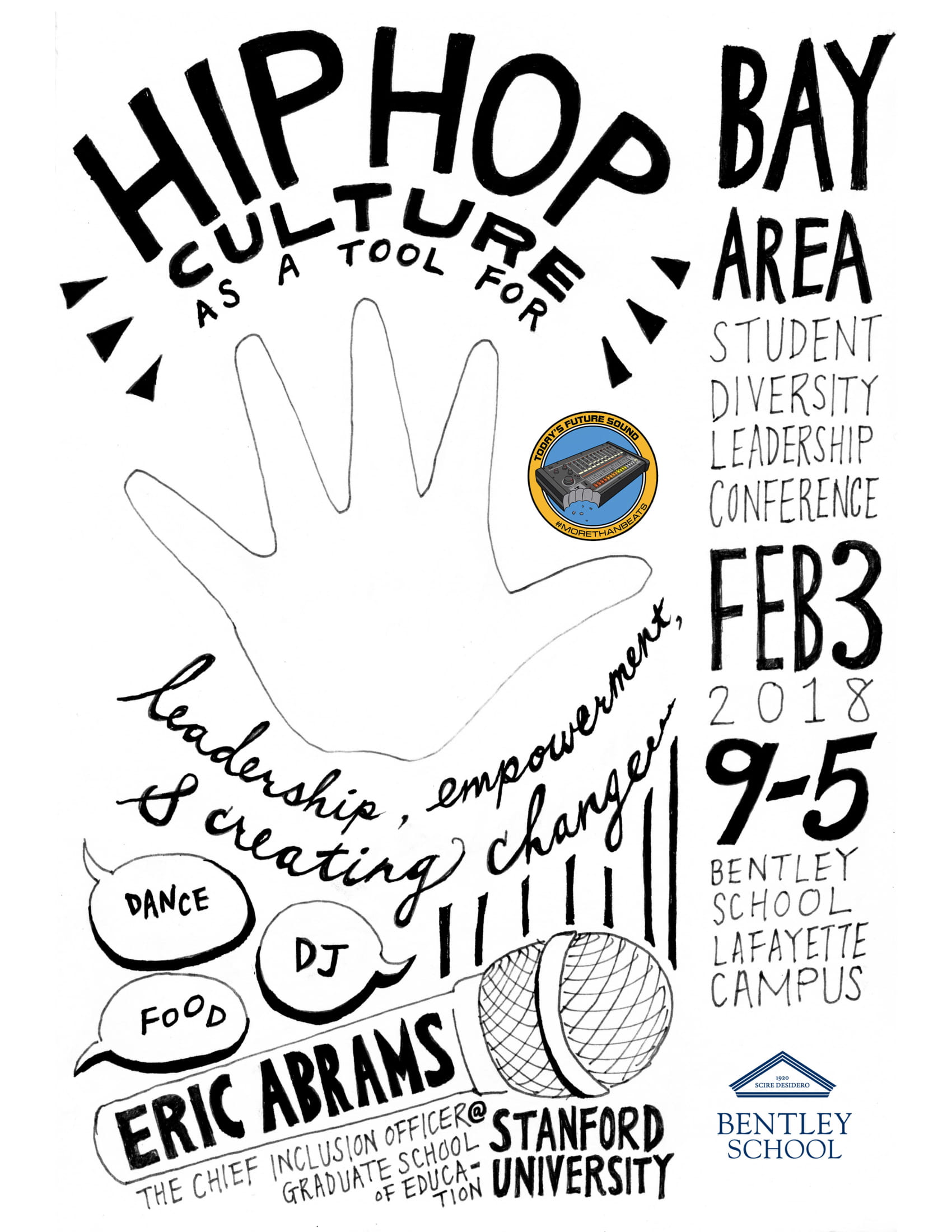 The Power of Hip Hop: Using Hip Hop Culture as a tool for leadership,  empowerment, and creating meaningful change in our independent school communities. 
WHEN: 
Saturday, February 3rd 2018
The Bentley School is
 partnering with Today's Future Sound (
https://todaysfuturesound.org
) who will provide beat making and rhyme writing workshops.
 Eric Abrams, the Chief Officer of Inclusion at Stanford University will be delivering the keynote address.
If you are interested, please contact Ben Cohn in The Center.