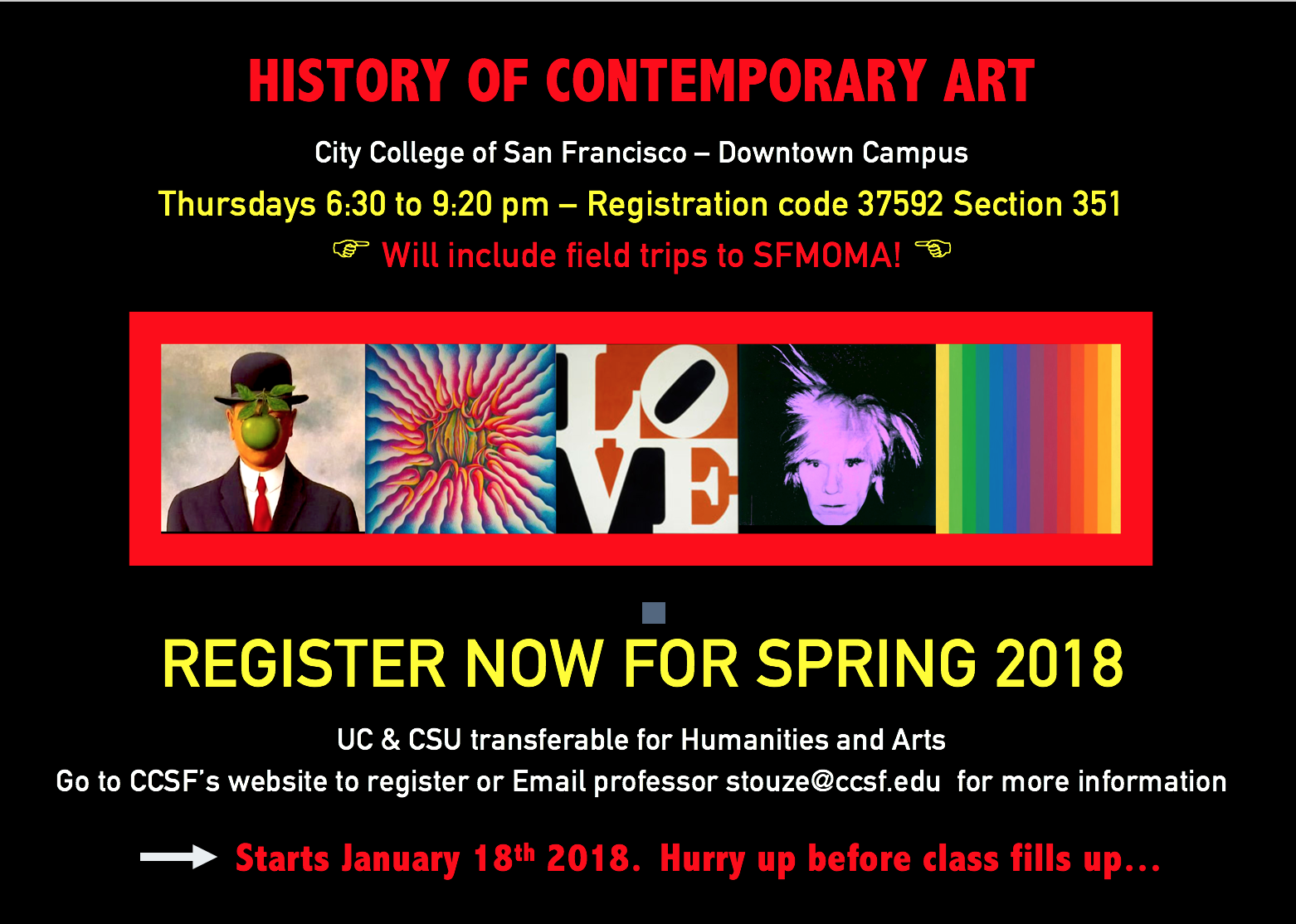 Class starts 
January 18th
 & ends 
May 23rd
WHAT?
ART 109  But careful make sure they register in the proper class.The class code is: 37592 and the course section is 
351
WHEN?
  Thursday evening 
6:30 to 9:20 pm
The course is focused on contemporary art (that means 1945 to now). As such this course allows the professor to cover many societal topics and discuss issues related to diversity and identity politics.
What is also wonderful about this course is that we will be able to got to several field trips and walk to SFMOMA given that my class is located in our downtown campus near Powell Bart Station.