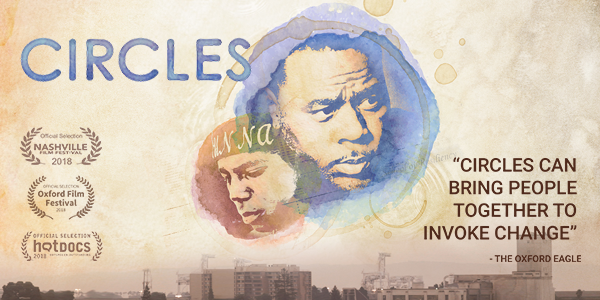 MONDAY, APRIL 15  •  NOON
SMITH RAFAEL FILM CENTER
1118 FOURTH STREET, SAN RAFAEL
Eric Butler, a Hurricane Katrina survivor and pioneer of the restorative justice movement, relocates to Oakland, where he put his no-nonsense approach into practice counseling vulnerable Black and Latino teenagers at a high school in Richmond. Shot over two years, the film follows Butler's impassioned efforts to nurture troubled youth and keep them in school, fighting racial discrimination by replacing snap suspensions and expulsions with gritty, intimate and honest mentoring. But when his own teenage son is arrested, he begins to question his methods and ability as both a teacher and a father. Circles is an inspirational portrait of a father desperate to provide his son with the leadership and compassion he never received from his own.