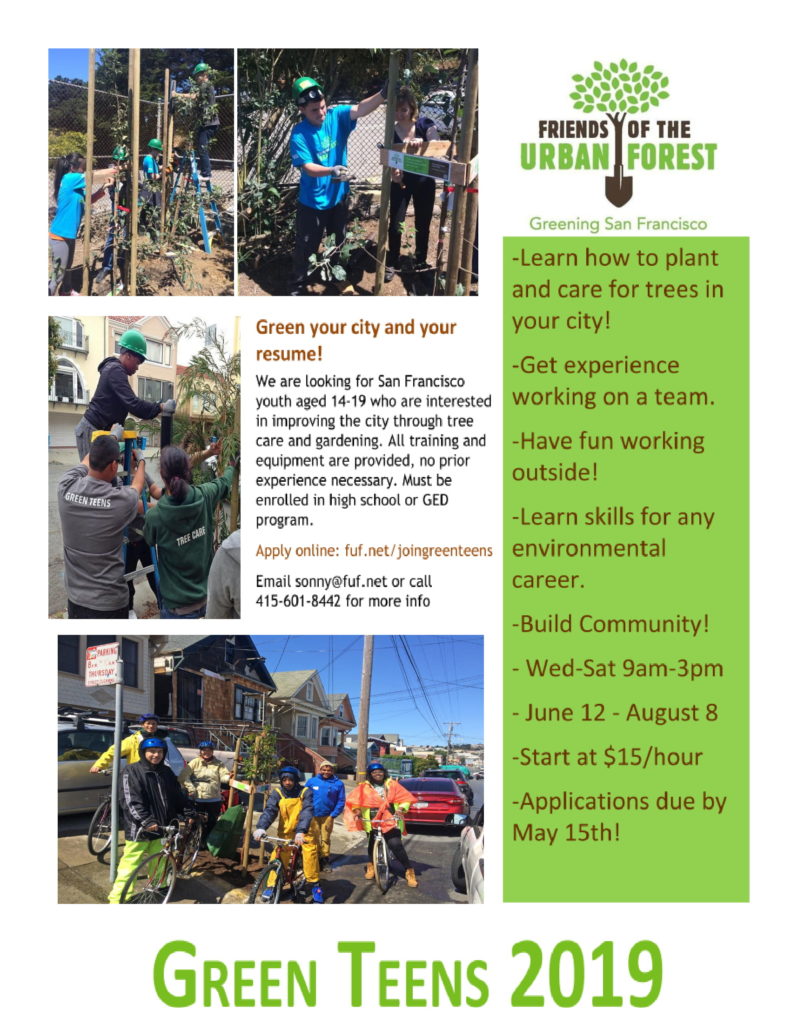 The Green Teens is a work development program with FUF, providing paid positions and mentorship to San Francisco youth ages 14-19 years old that have interests in navigating the environmental field. The program focuses on educating and training youth in arborist skills such as tree planting and structural tree pruning. We also provide life skills workshops that help the youth build their resumes and financial literacy. Youth are given opportunities throughout the program to also build their confidence and relationship to the environment by taking part in outdoor activities like hiking, kayaking, and camping.

With that said, FUF is hiring for our Green Teens summer 2019 session and we would love for you to share the attached flyer and information to anyone interested in joining the program. This summer the Green Teens will be meeting every Wednesday through Saturday from 9:00am – 3:00pm, starting on June 12th and ending on August 8th. This summer's tasks will heavily focus on structural tree pruning and includes an opportunity to participate in a camping trip to a UC research site in the Sierras.

Please direct any interested candidates to www.fuf.net/joingreenteens to fill out an application. Applications are due May 15, 2019.