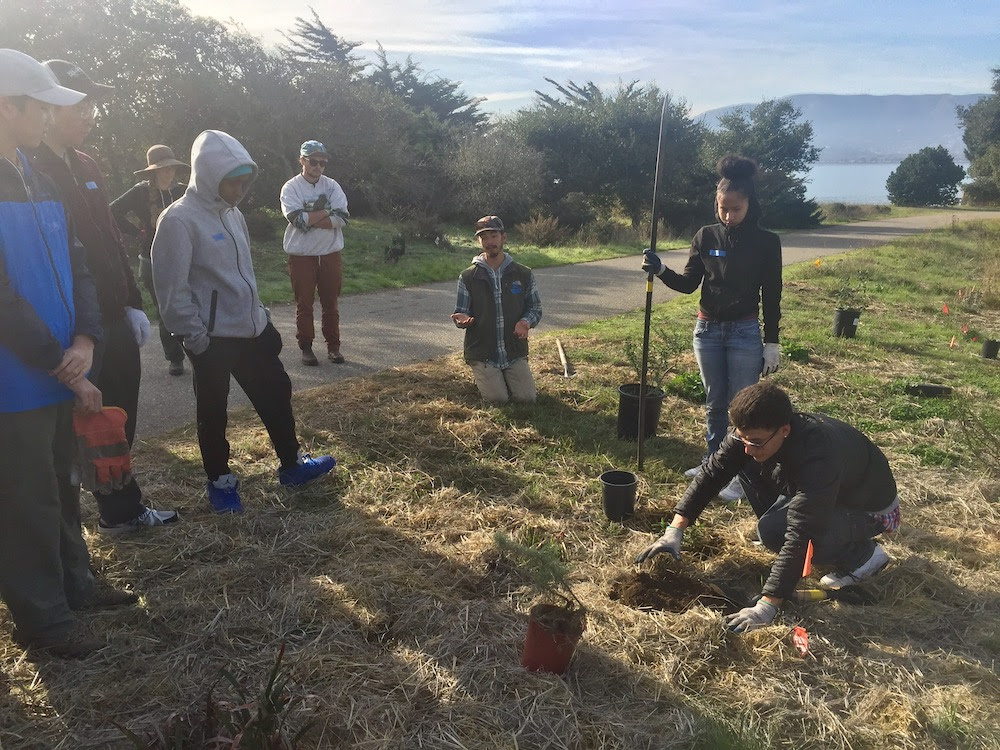 It's been a busy and exciting Earth Month at Literacy for Environmental Justice. Thank you to all of the amazing volunteers and community partners who have supported our events this month.
We're are excited to be moving this Saturday's event from the Candlestick Point Native Plant Nursery to Sunrise Point at the Candlestick Point State Recreation Area.
We are meeting at 10am at the bathrooms at Sunrise Point. Click here to view a Google Map of the meeting spot.
In honor of Earth Day, this volunteer program will have educational opportunities, including an ethnobotany walk and environmental justice lessons, specifically around social determinants of health.
Saturday, April 20 – 10:00am-1:00pm
Click here to register for our Earth Day Volunteer Activity at Sunrise Point at the Candlestick Point State Recreation Area