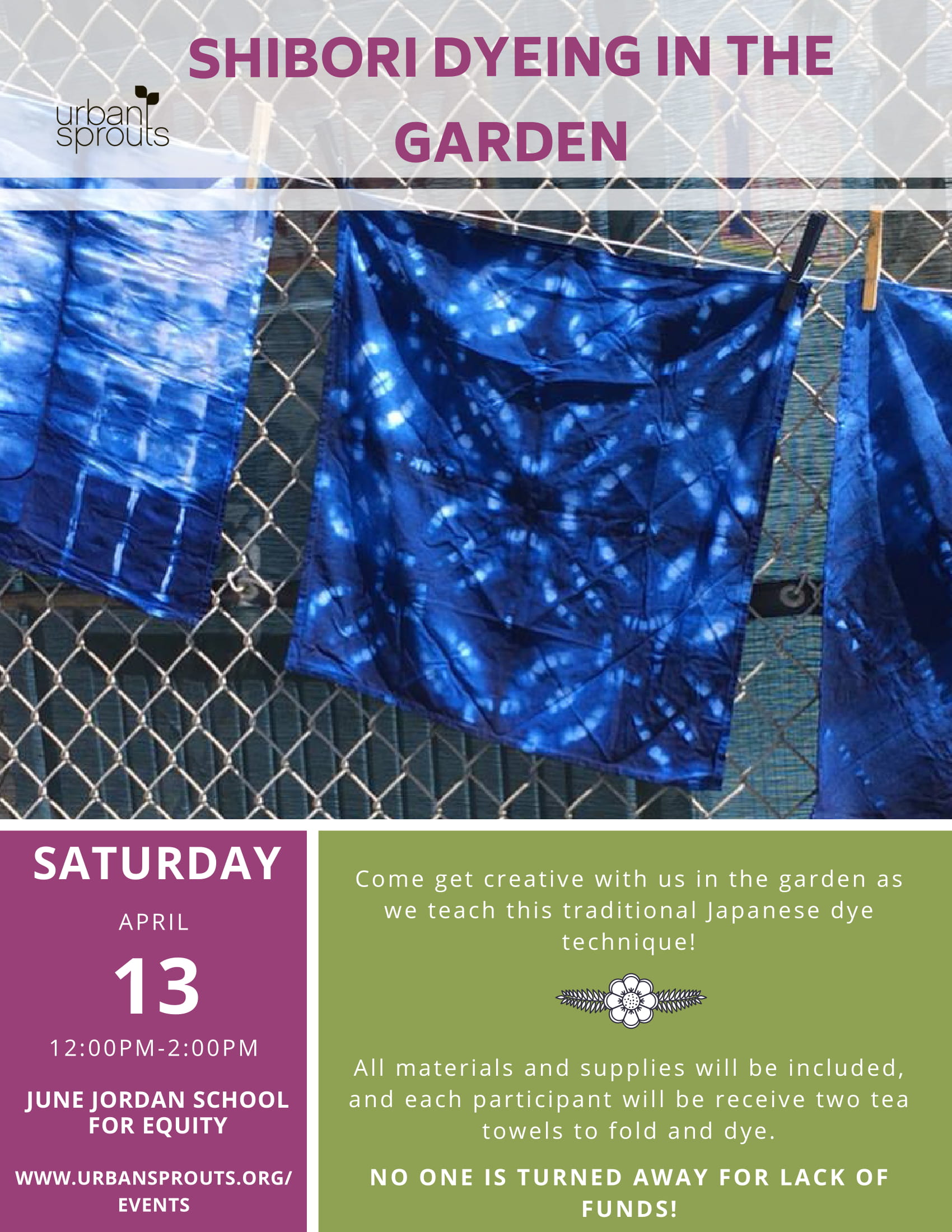 Click here for more information and to register!
Come get creative with us in the garden as we teach this traditional Japanese dye technique! In this class, you'll learn the art of Shibori dyeing as we enjoy each other's company in the garden.
Derived from the Japanese root word shiboru, Shibori means "to wring, squeeze and press." It is a method of stitching, folding, binding and clamping a textile by hand to create a "resist" (the tightly bound area of raw cloth that cannot be penetrated by dye).
All materials and supplies will be included and each participant will be receive two tea towels to fold and dye. Please feel free to bring any additional fabric items you would like to dye.
This class will be at the June Jordan School for Equity Farm & Kitchen (entrance on Brazil Street). All materials and supplies will be provided by Urban Sprouts. Snacks to share are always welcome!
No one is turned away for lack of funds! We reserve a few spots in our classes at a reduced fee to ensure this class is accessible to all. Please email l.roy@urbansprouts.org if you'd like to participate in this class for a reduced fee.