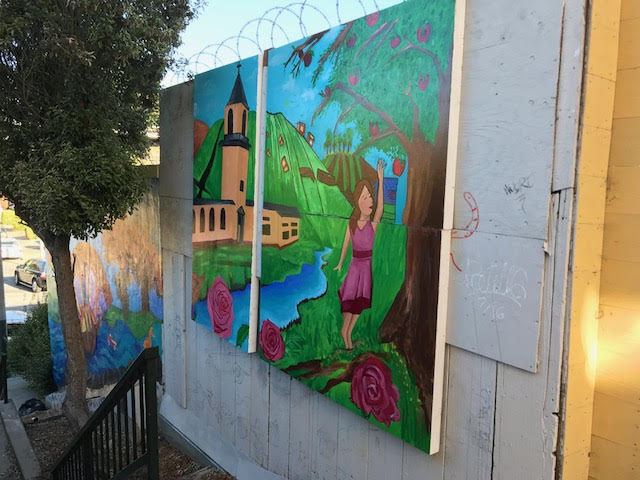 Cayuga Stairway Clean-up *this Saturday. The Naglee Street stairway connects Alemany  and Cayuga Streets, located at the entrance of the Cayuga Playground.
10-Noon **refreshments and supplies
We need your help—just for about 20 minutes!
We're weeding, bagging and sweeping the Cayuga Stairway on Saturday morning 10am to NOON. We'll have brooms, bags and gloves (Thank you SF Public Works).
It isn't a very large area—we're getting our stairway prepared for the installation of the 10-step mosaic panels (Saturday, March 27) AND the mural repair (first weeks in April).
THANK YOU for supporting our Beautification Project
Cayuga Community Connectors
Cayuga Improvement Association.
Contact: Patti Spaniak for question, etc.