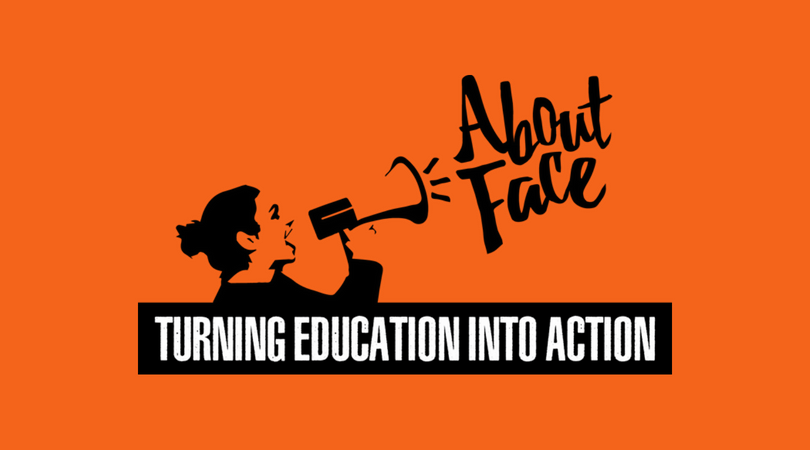 About-Face
 offers 
media-literacy and social change programs
 to youth in schools, after school programs and summer camps, all over the Bay Area. We have 
served over 8,000 students in the last 10 years
, with clear and undeniable results: our highly engaging workshops benefit both the youth's mental health and their social interactions when it comes to media.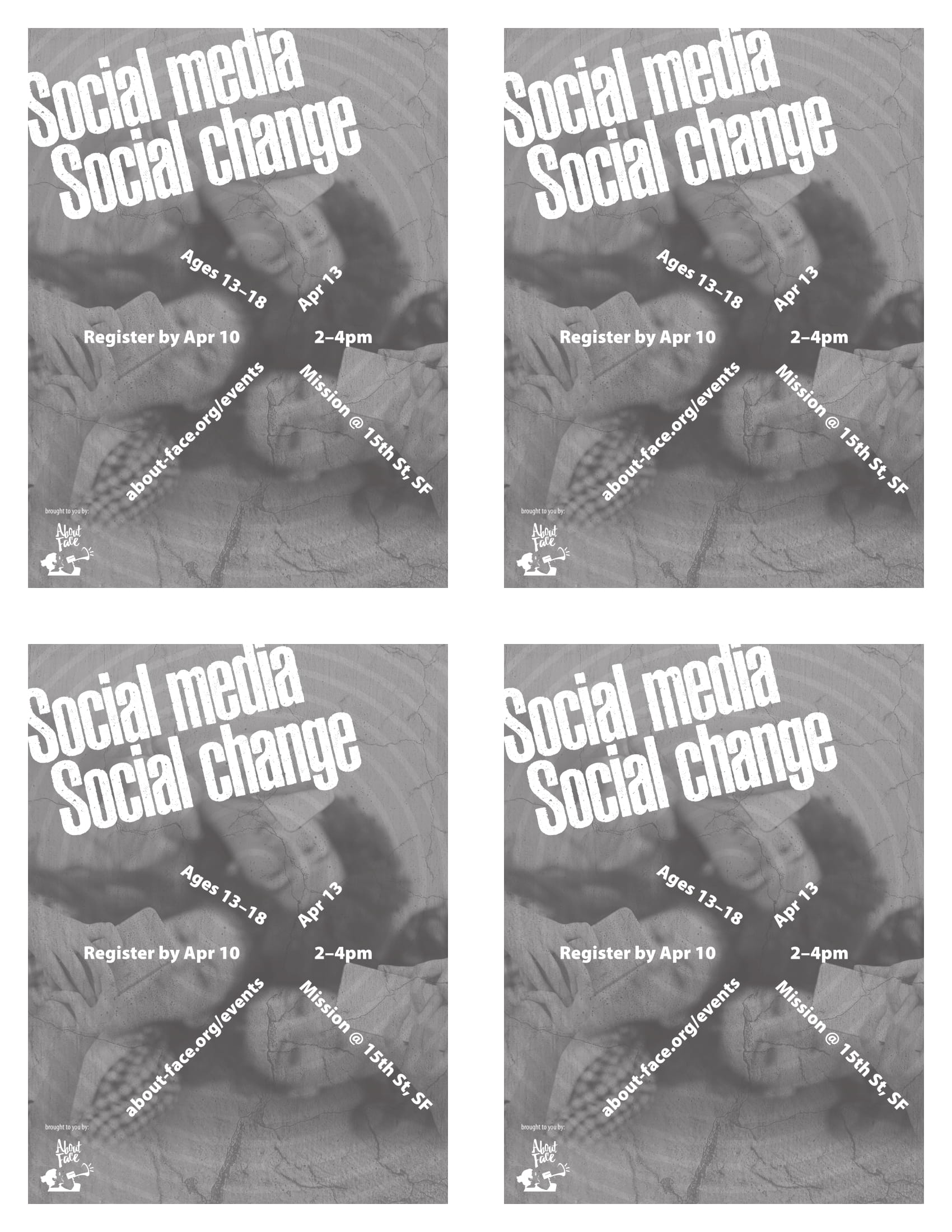 In response to a growing need and demand, we are launching a brand new Education Into Action curriculum: entirely focused on and devoted to social media.
To kick off this program, we are hosting a 2-hour public workshop on Saturday, April 13th, 2019 (from 2 to 4pm).
We will be engaging the teens in dialogue and hands-on activities, arming them with critical skills to break down media, and steps to take action into their own hands to create waves of change. Not every teen can have an About-Face education at their school, so this is an opportunity to still get those media tools and skills under your belt.
All Bay Area youth ages 13-18 are invited and welcome to join this FREE workshop, held near BART in San Francisco's Mission District.
Space is limited, so please have youth RSVP at about-face.org/events by April 10! Please note that the space is wheelchair accessible also.
You'll also find more information and details on our website by clicking HERE.