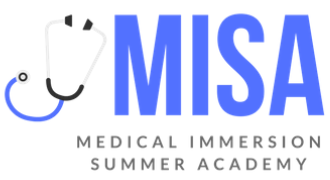 The purpose of the Medical Immersion Summer Academy (MISA) program is to expose pre-med/pre-health high school students with hands-on clinical experiences in a variety of health care settings that will provide them with a competitive edge.
Participants in the weeklong program will have the opportunity to:
Observe direct patient interactions with health professionals
Participate in simulation lab medical procedures in both a hospital and university
Sit-in on resident lectures at a teaching hospital
Participate in clinical workshops such as splinting, suturing and CPR
Attend didactic workshops with attending physicians
This year we are excited to offer this opportunity to two (2) MISA cohorts.
July 22nd-July 26th
July 29th-August 2nd
Both cohorts will be based out of Highland Hospital in Oakland, California. For detailed information, you can visit our website MISA Program.
If you have any questions about this exciting opportunity, please feel free to contact me directly at (510)679-6398 or 
mgomez@misahealth.com
. Have a great afternoon.