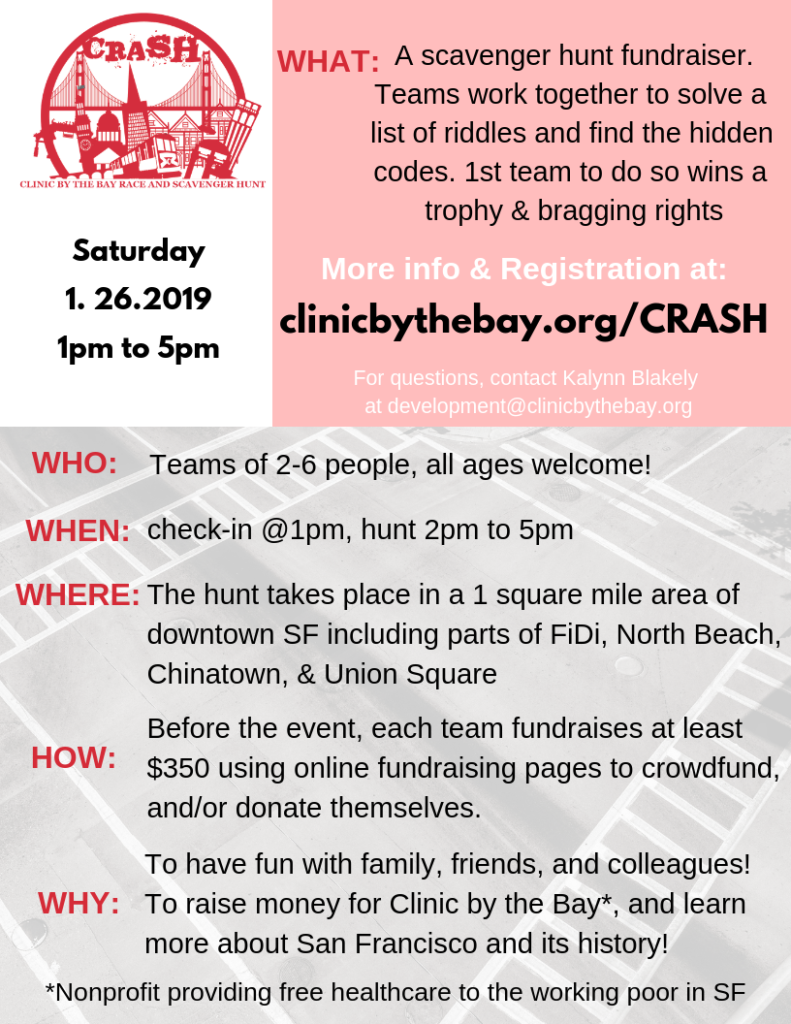 Fore more information or to register, click here
WHO:
teams of 2-6 people, all ages welcome
WHAT:
A scavenger hunt fundraiser; teammates work together to solve a list of riddles and find the hidden codes.
1st team to do so wins a trophy & bragging rights
Top fundraising team also wins a prize & good karma
WHEN:
check-in @1pm, hunt 2pm to 5pm
WHERE:
The race starts and ends in Portsmouth Square.
The hunt takes place in a 1 square mile area of downtown SF including parts of FiDi, North Beach, Chinatown, & Union Square
HOW:
Before the event, each team fundraises at least $350 using online fundraising pages to crowdfund, and/or donate themselves.
When team captains register, an online fundraising page is automatically made for your team.
(Raise $500 and your team will receive a bonus hint, and another hint at $1,000)
WHY:
To have fun with family, friends, and colleagues! To raise money for Clinic by the Bay, and learn more about San Francisco and its history!