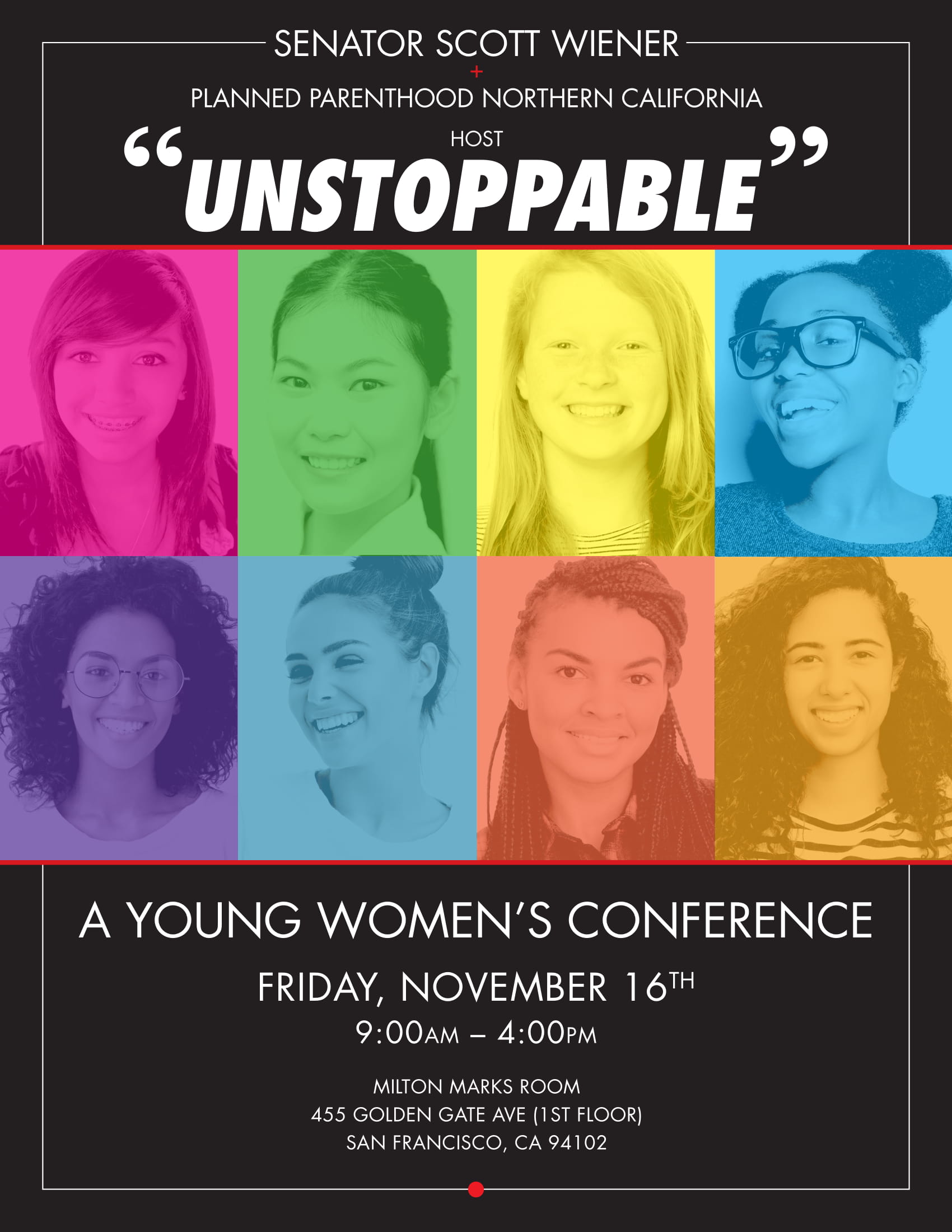 Senator Scott Wiener in partnership with Planned Parenthood NorCal would like to officially invite high school students to our 15th Annual Young Women's Conference!
The event will take place on Friday November 16 from 9:00am to 4:00pm. Breakfast and lunch will be provided. However transportation will not be available. Our office is the State Building, 455 Golden Gate Ave, which is easily accessible by public transit as we are located at Civic Center.
This year's focus is on being unstoppable. We plan to host the power females from the local public sector as well as multiple workshops for the girls to participate in.
Please feel free to reply with any questions and RSVP here: https://www.weareplannedparenthood.org/onlineactions/Kw-8gnqnf0aAK4VKQq_C1A2, by November 2nd.