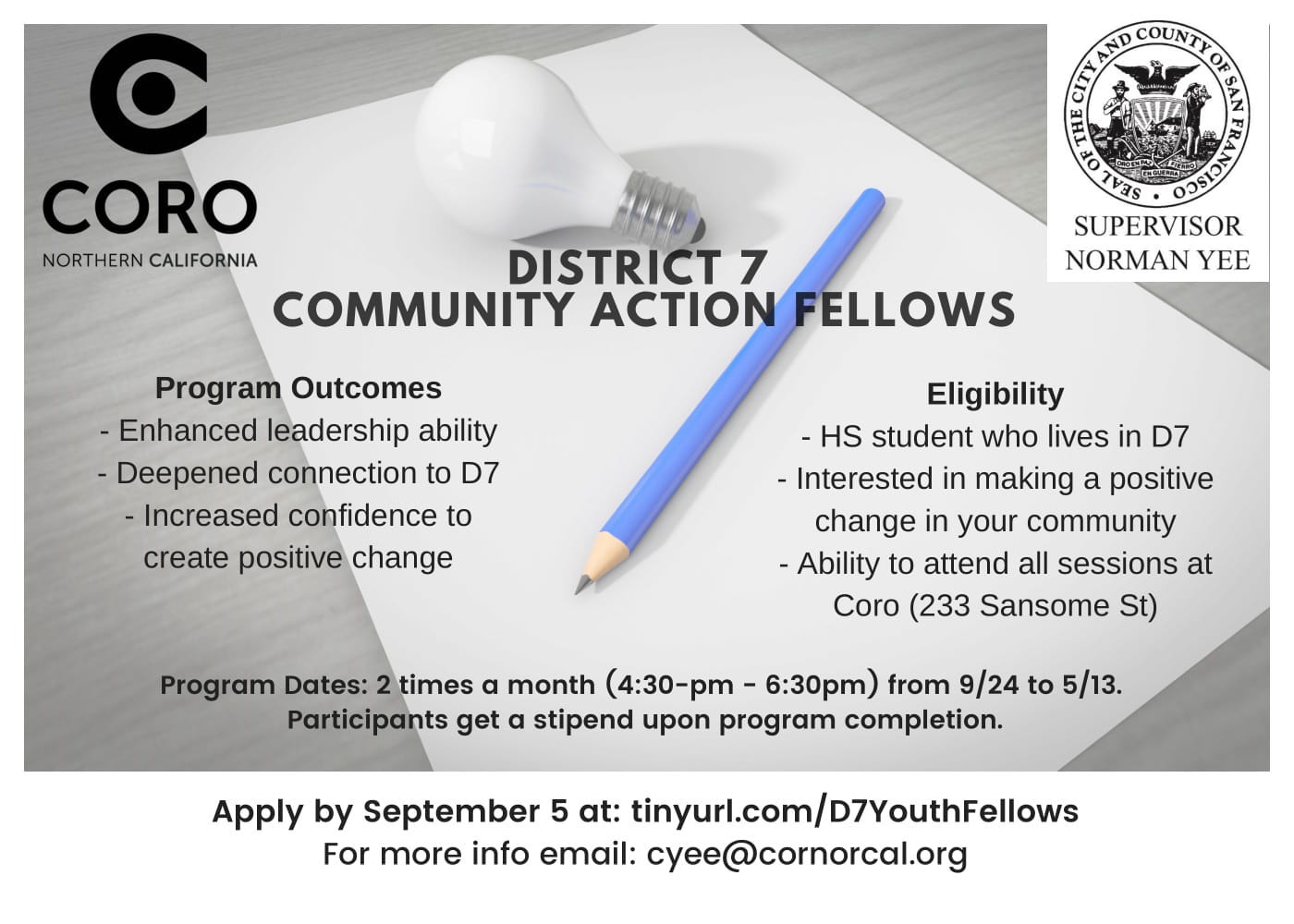 The District 7 Community Action Youth Fellows program trains D7 youth to initiate positive change in their communities. Youth will participate in leadership training workshops to enhance their leadership capacity and apply these skills toward creating community action projects in District 7. This program is sponsored by Coro Northern California in partnership with District 7 Supervisor Norman Yee and the Department of Children, Youth, and their Families (DCYF).
Participants get:
Hands-on training in key leadership concepts (communication, problem solving, self-awareness, project management, feedback, and more).

A deeper understanding of community issues.

A $500 stipend!
Eligibility Criteria
Current high school student who lives or attends school in District 7.

Interested in making a positive difference in your community.

Able to attend all sessions.

Any amount of leadership experience is welcome.
Program Dates (Location: Coro – 233 Sansome St. | Transit: Exit Montgomery Station)
Monday, September 24 (Launch)

Monday, October 1

Monday, October 22

Tuesday, November 6

Monday, November 26

Monday, December 3

Monday, December 17

Monday, January 7, 2019

Tuesday, January 22

Monday, January 28

Monday, February 25

Monday, March 4

Tuesday, March 29

Monday, April 1

Monday, April 15

Monday, April 29

Monday, May 13 (Graduation)