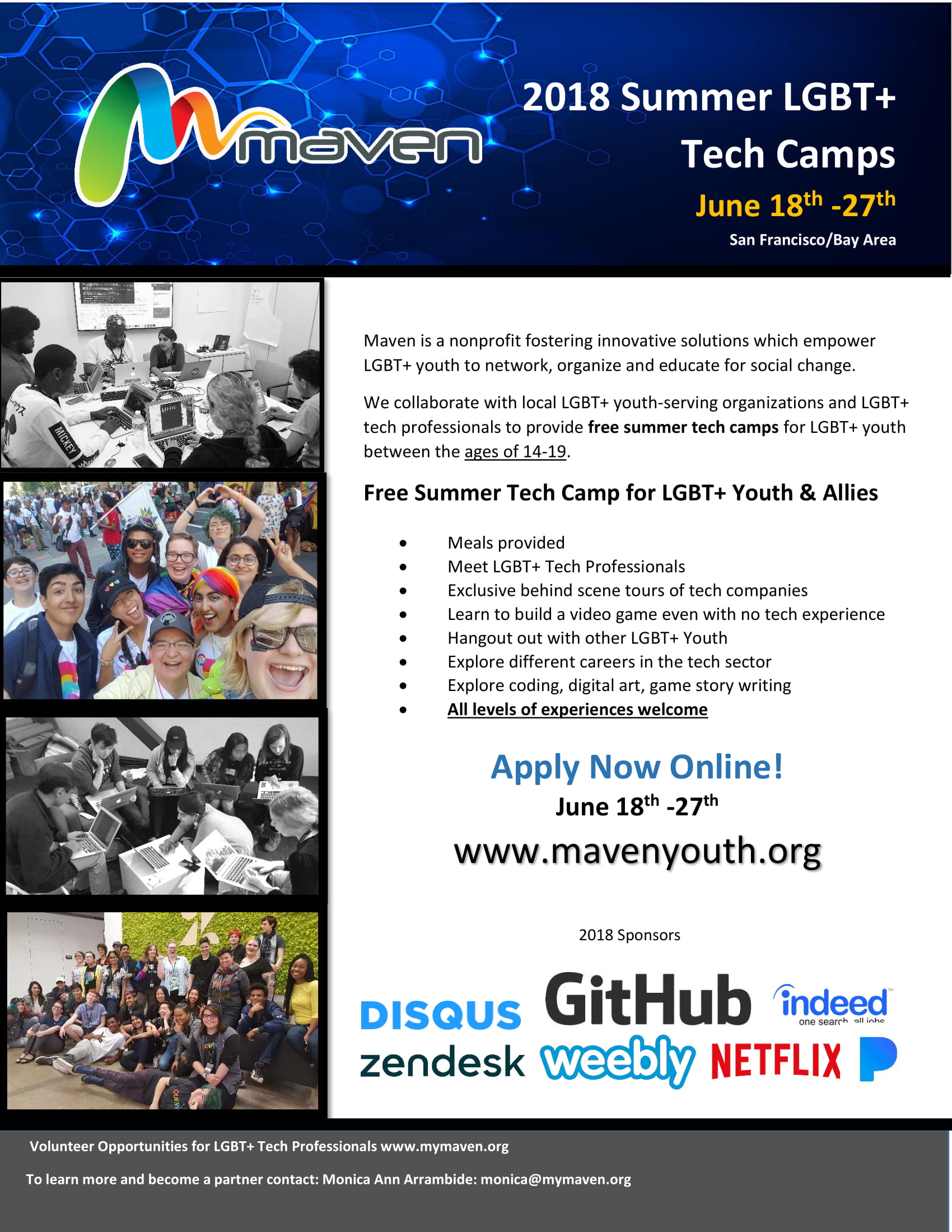 Free Summer Camp for LGBT+ Youth and Allies
Learn to build a video game & explore careers in the tech sector
June 18th – June 27th
9 am – 4:30 pm M-F
San Francisco, California
Several learning tracks to choose from:
Game Story Writing – Learn how to write engaging, powerful narratives for your own graphic novel video game.

Illustration/Artwork – Unleash your inner creativity to design the visual style of your game, using digital art technology.

Programming/Coding – Dive into the basics of Python computer programming to bring your game to life!
Teams will form to build a high-quality LGBT+ Graphic Novel Video Game together.  Learn marketing, branding, and game development in this 2 week camp for LGBT+ Youth!!  Visit tech companies, meet LGBT+ developers, digital artists, and game story builders to explore the role of queer people in tech.
Camp is from 9am – 4:30pm – All meals provided!  No experience needed!
Space is limited – Apply Now!
For more information contact: humaira@mavenyouth.org