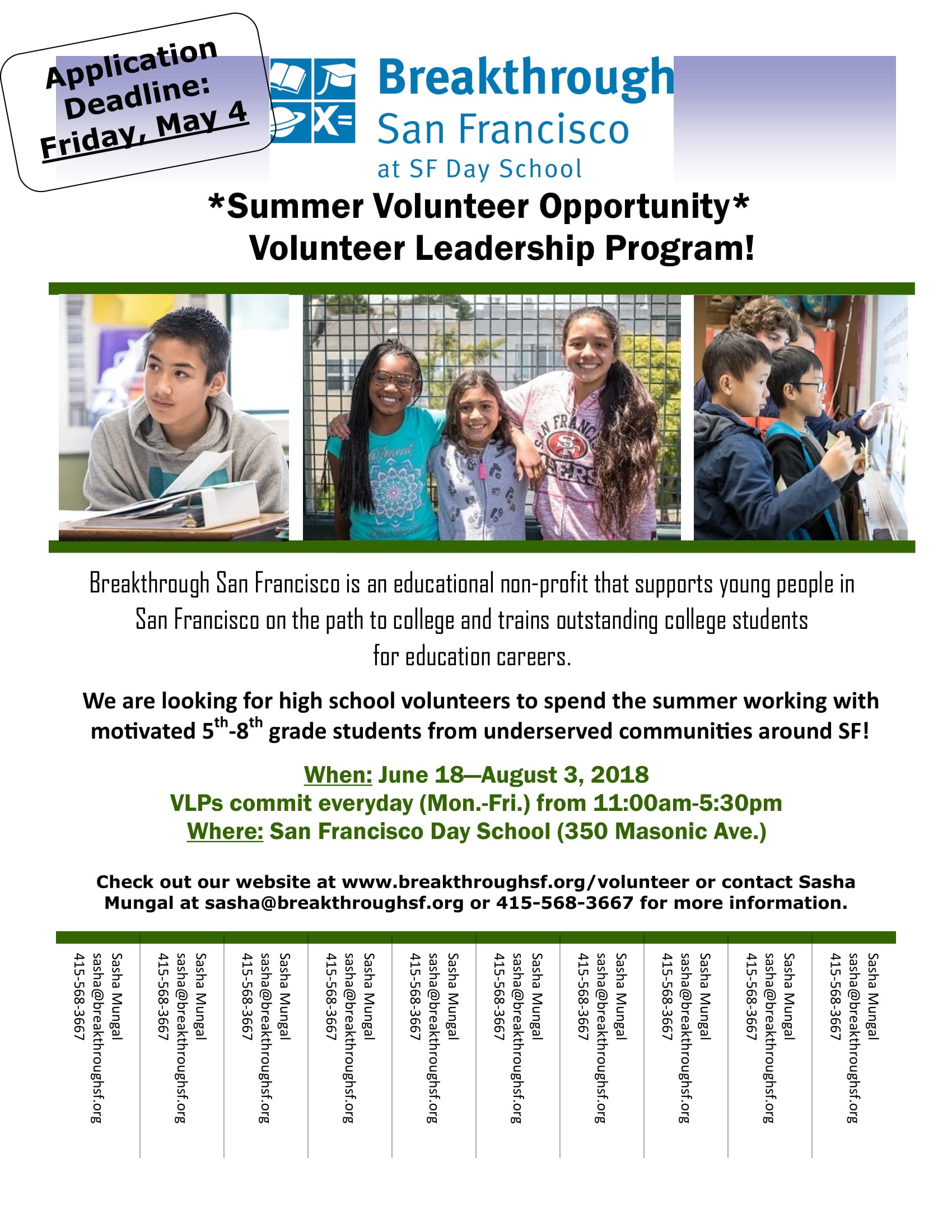 "VLPS" are high school students who volunteer during our academic summer program to help support motivated 5th-8th grade students from underserved communities around San Francisco.
They contribute in many ways to the success of our intensive summer program. They decorate the school, help out in classes, assist with lunch service and special events, tutor in our after-school program, and much more. They also attend workshops about college, professionalism, and other topics relevant to their future success.
Dates and Details
Dates: 

June 18 – August 3, 2018

Time Commitment: Monday-Friday, 

11:00am-5:30pm

Training Week: 

June 18 – 22, 2018

Location: San Francisco Day School (350 Masonic Avenue, SF, CA 94118)
Application Deadline: 

Friday, May 4

 – one month from today!