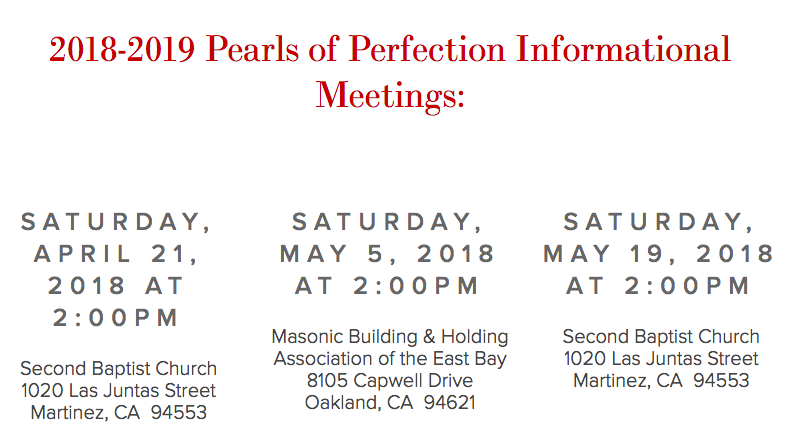 The Pearls of Perfection Debutante Program of the Contra Costa Alumnae Chapter of Delta Sigma Theta Sorority, Incorporated, recognizes notable young ladies in the San Francisco/Oakland Bay Area who have demonstrated superior academic excellence, exemplary moral standards and are actively engaged in their local communities.
This comprehensive program is designed for young ladies who will be high school seniors, graduating in the Class of 2019. Once achieved, the accomplishments of these young ladies are celebrated in a spectacular way at an eloquent Debutante Cotillion scheduled for January 5, 2019.
Those invited to participate in this program benefit from their connection to a stellar group of women who are high achievers and serve as invaluable resources.