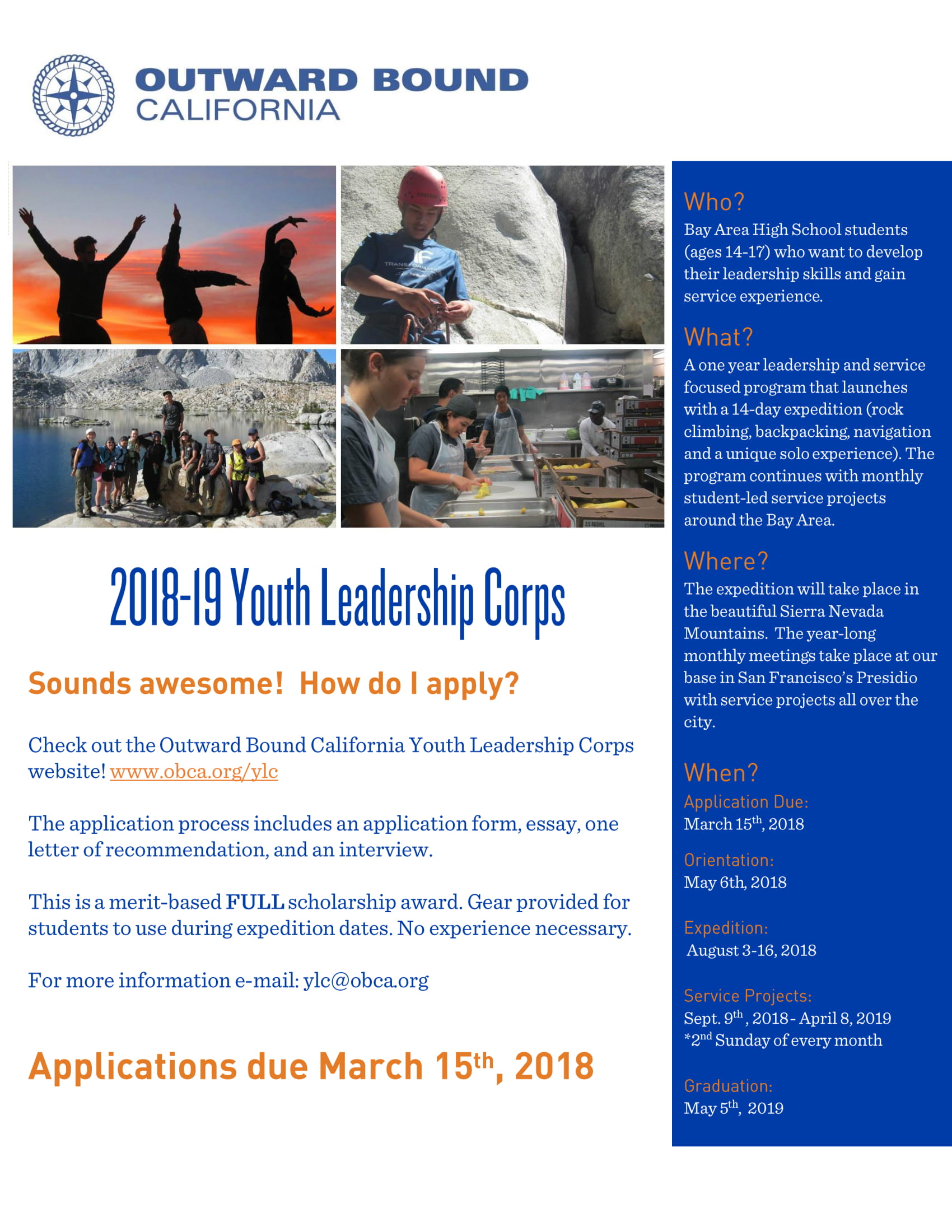 Apply now to the 2018-19 Youth Leadership Corps! This is a merit-based FULL scholarship award with all gear included. No experience necessary. Applications are due March 15, 2018. For more info, click here.
WHO?
---
Bay Area high school students (rising sophomores, juniors, and seniors) who want to continue to develop their leadership skills and gain service experience.
WHAT?
---
A one-year leadership and service-focused program that starts with a 14-day expedition including rock climbing, backpacking, camping, navigation and a unique solo experience. The program continues with monthly service projects led by the Youth Leadership Corps students.
WHERE?
---
The expedition will take place in the beautiful Sierra Nevada Mountains. The school year service projects and meetings will take place in the Bay Area.
WHEN?
---
Orientation: May 6, 2018
Expedition: August 3-16, 2018
Service Projects and Meetings: The second Sunday of every month from September 9, 2018 through April 8, 2019.
Graduation: May 5, 2019