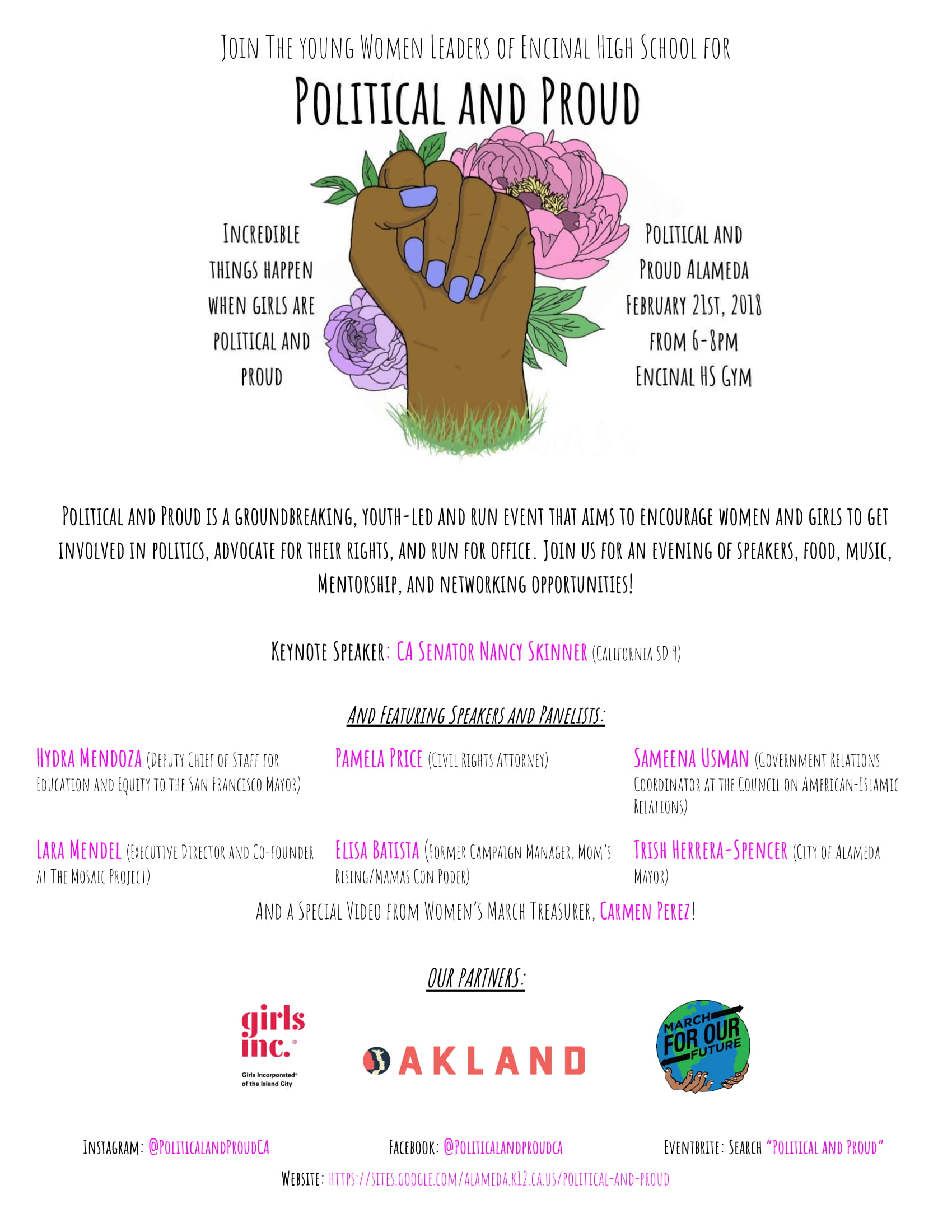 Political and Proud is a groundbreaking event that aims to encourage women and girls to get involved in leadership and politics. It does so by having a diverse group of local and national female politicians, influencers, activists, and others come together for an evening of speeches, discussion, and inspiration. There will be food, networking opportunities, activities, and more fun! We are also coupling it with a voter registration drive that allows young people to register to vote and get involved! Truly, youth engagement (and especially young women's engagement) in politics is at the heart of our goal for this event.
Political and Proud is honored to host keynote speaker, CA Senator Nancy Skinner as well as Deputy Chief of Staff for Education and Equity for the San Francisco Mayor's Office, Hydra Mendoza, Government Relations Coordinator Sameena Usman of the Council on American-Islamic Relations, Civil Rights Attorney, Pamela Price, among others, including Mosaic Project Executive Director and Co-founder, Lara Mendel for our first community forum. The event will even include a special welcome video from Women's March Treasurer, Carmen Perez.
Political and Proud is proud to be partnered with various local organizations including Girls Inc. of the Island City, the Women's March of Oakland, and March for Our Future. It also will include participating organizations like the Alameda League of Women Voters (there will be voter reg), IGNITE, Solidarity Sundays, and more.