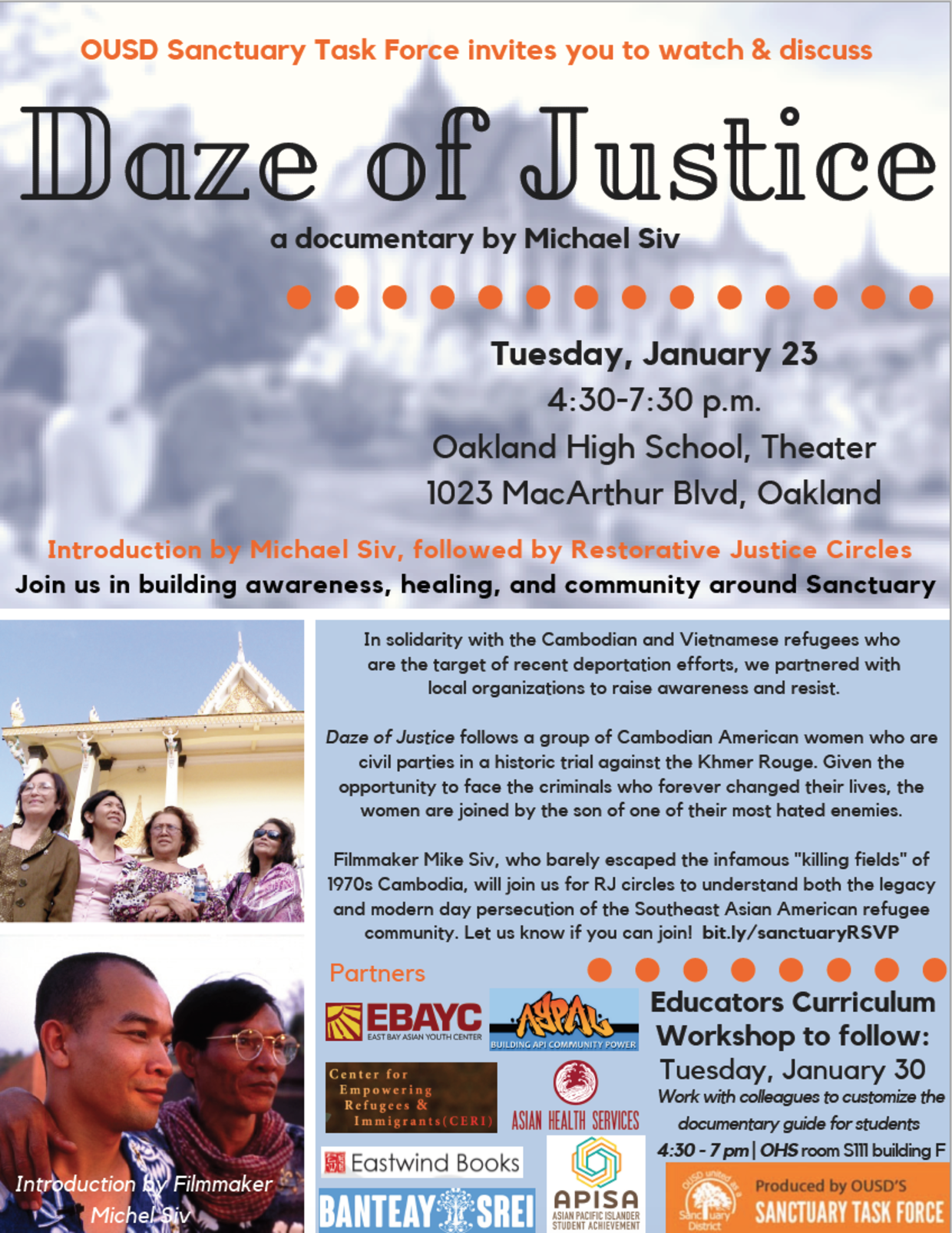 In 2018, we're launching an event series to gather community to learn, heal and grow solidarity amongst specific groups impacted by immigration policy and our network of unafraid educators. 
The first is a documentary  DAZE OF JUSTICE on Tuesday, January 23 from 4:30–7:30 (flyer above) in response to the rise in deportations of Cambodian and Vietnamese refugees. Learn about this targeted deportation effort, the historical context of SEAA refugees in the U.S. and practical action steps to demonstrate our solidarity with the SEAA community in our Solidarity Resource Guide. 
If you're able to join us please R.S.V.P. at bit.ly/sanctuaryRSVP.
 We look forward to seeing you soon and sharing more on the growth of our Sanctuary movement!