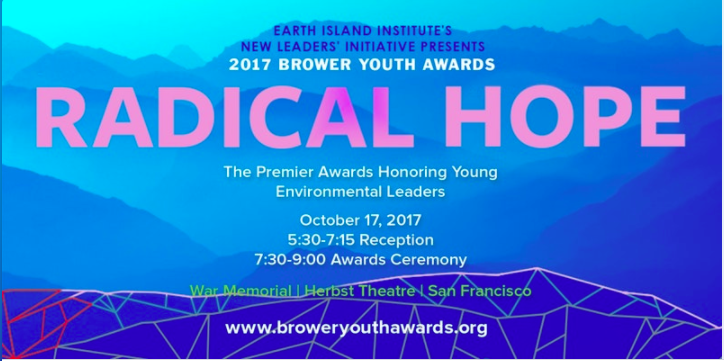 The New Leaders Initiative annually recognizes the top 6 environmental youth leaders from across North America for their involvement in community and environmental activism. More specifically, we are inviting the youth that are interested in social change and environmental activism to interact with like-minded youth. The ceremony is free of charge.
Since 2000, the Brower Youth Awards program has recognized outstanding emerging youth leaders in the environmental movement. A signature program of Earth Island Institute's New Leaders Initiative, Brower Youth Awards (BYA) celebrates the accomplishments of young environmental leaders. Each year, six young people based in North America are awarded the prize and provided extensive mentorship. They will join a growing and diverse group of green leaders who are publicly recognized for their sustainable and innovative solutions.
Click here if you would like to attend the Awards Ceremony!
Contact The Center if you would like to help volunteer at the event.