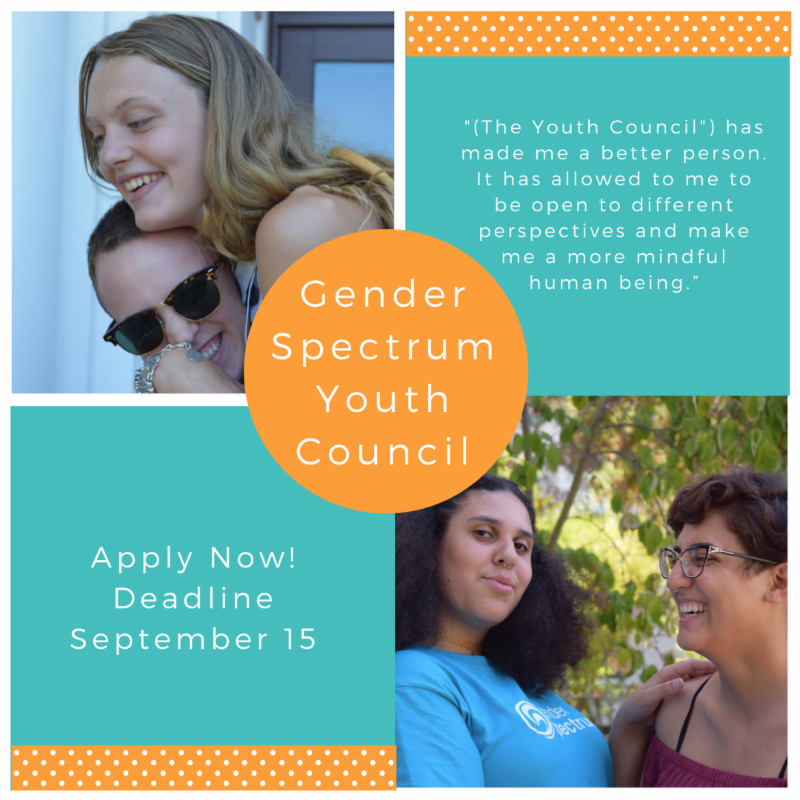 Gender Spectrum is looking for young people in grades 9-12 for this year's Youth Council!If you are a teen in high school who would like to connect with other young people across the country and make a difference in your community, this is a great opportunity for you!
Youth Council members work with Gender Spectrum staff to create fun, diverse, and engaging resources that share the stories & narratives of people with various gender identities. We're looking for young people of all gender identities who are passionate, motivated, and want to be agents of change for all children and youth. The Youth Council will meet twice a month via online video calls through April 2018.
Gender Spectrum highly values diversity. Youth of all gender identities are welcome and we strongly encourage youth of color, youth from different areas of the country, and youth of all faith traditions to apply.